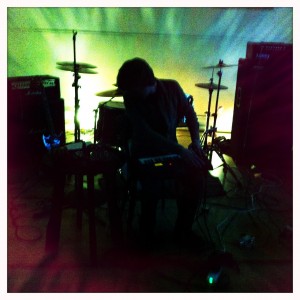 Hailing from Stourbridge near Birmingham, Adam Beckley uses field recordings and looped samples to create textures of sound, sometimes hypnotic noise, other times dreamy soundscapes.
Adam has released two tapes. The first called 'Revere' through the label 'Carnage Club'. The second and most recent release is a
split tape with Los Angeles based musician Beru. This was put out on Adam's own tape label 'Armed Within Movement' and is the first release for the label. You can listen to both these releases on the links below.
adambeckley.bandcamp.com
armedwithinmovement.bandcamp.com
Adam will support Esmerine in Birmingham on Saturday 12th May at St Paul's Church. Tickets are available here