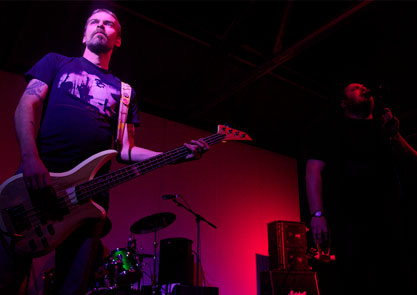 At Supersonic 2012, audience members were able to take part in a free workshop with DIY cinema and film making collective Imperfect Cinema. The 'Hailide Oxide' workshop explored DIY film making techniques with a talk by Nicholas Bullen, participants were then able to gather footage using super 8mm cameras. This footage was processed and edited overnight and became the visuals for ab ever brutal performance by Drunk
in Hell. The visuals have now been uploaded to Vimeo (sans sound I'm afraid, so why not listen to Drunk in Hell at the same time). Click through to watch.
Imperfect Cinema showcases DIY film, video and moving image art in Plymouth. Dan Paolatonio of Imperfect Cinema is currently working on a new project, Meanderthal, a sound-screen exploration of jitter, oscillation and drone with Mike Vest of Drunk in Hell and Bong.