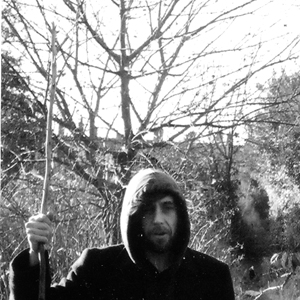 We're pleased to announce some additions to the line up for Supersonic Festival 09,  24th – 26th of July, taking place in and around the Custard Factory in Birmingham. First up to be added are the beautiful dissonant occult noise act SKULLFLOWER, also joining the line up is SCORN aka Mick Harris (king of the blast beat)  and the new project combining Russell McEwan of Black Sun &  the electronic-vocal attack of Lea Cummings (Kylie Minoise) in the form of ATOMIZED .
To the uninitiated, Skullflower is one of the better-known bands that originated in the early 1980s power-electronics / noise scene, and one of the few to achieve any real recognition outside their homeland, especially in the United States . Unlike most of their contemporaries (such as Whitehouse, Con-Dom, Grey Wolves, etc.), they are an actual band (as opposed to one or two musicians employing a mix of instruments, synths, and tapes), and retained just enough of rock's basic structure to attract the attention of people beyond the power-electronics genre.
Skullflower's roots are in the European power-electronics / noise scene taking place in the early 1980s. A number of experimental musicians and bands who had grown bored with punk began experimenting with a more confrontational brand of volume-dependent artistic expression. Bands like Whitehouse, Final, Napalm Death, Con-Dom, Throbbing Gristle, The Grey Wolves, and the like were pushing the boundaries of sonic assault, employing damaged synths, guitar noise, unsettling tapes, and extreme volume to confront audiences. Swiping a page from punk's DIY manual, most of them were also releasing their own material (and in some cases, the material of a great many others) on cassette and (when they could afford it) vinyl, to be sold at shows or by mail order.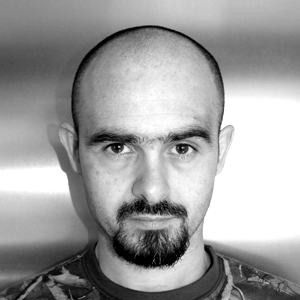 SCORN
Scorn is the project of former Napalm Death drummer Mick Harris. The project was formed in the early '90s by Harris along with Nic Bullen (one of the founder members of Napalm Death in 1981). Bullen left the group in April 1995 and the projects continues on to this day as an essentially one man show.
Scorn is/was often associated with industrial and experimental music, particularly in their earlier years as a duo with much of their Earache Records era output. Scorn considered a rare example of a successful industrial/downtempo crossover artist. Since the departure of Bullen, much of the output has been minimalist beats with an emphasis on very deep bass lines, often resembling dub and trip-hop in structure.
http://www.myspace.com/mjhscorn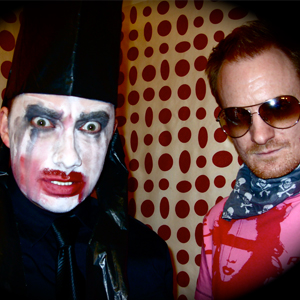 ATOMIZED
Atomized is the what occurs when you combine the tribal percussion and bellows of Lovely Feyde Rautha (Russell McEwan of Black Sun) and the electronic-vocal attack of Lea Cummings (Kylie Minoise) as they reinterpret some well known pop songs from the 80s, or as they describe – "Raped versions of pop classics by Madonna, Visage, Howard Jones, Haircut 100, & Culture Club." As you can imagine, the songs sound nothing like the original chart toppers, dwelling in a nocturnal grey area between Mummy and Daddy era-Whitehouse (especially on their Madonna and Visage cover) and Swans at their minimal best.
Equal parts industrial, noise and no-wave – it's a heavy and merciless release from these two, the audio equivalent to Boy George's night terrors in the clink. This will be released from Lea's Kovorox Sound label in the not so distant future, be sure to catch their debut performance of this material at Glasgow Implodes this March.
www.kovoroxsound.com/
Initial Supersonic 09 line up – Head Of David/ 65 Days of Static /  Atomized/ Berg Sans Nipple / Caribou / Cave/ Chris Herbert / Diagonal / Earthless /Flower & Corsano Duo / Genghis Tron / Growing / Jarboe / Khyam Allami / Master Musicians Of Bukake/ Nancy Wallace / Pontiak / PRE /  Scorn / Skullflower/  Theo / Venetian Snares /Zu / ZzZ's
Tickets go on sale the first week of March exclusively to those on our mailing list, followed by additional tickets in April
You can join the mailing list here to guarantee first round of tickets. join now