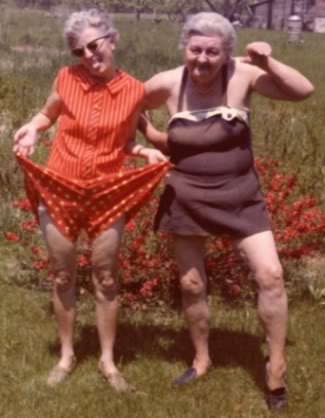 Capsule will be 10 years old this December and we very rarely do things by halves, as is the case with this month long celebration which will include live performances from MONOTONIX, TUNNG, SIX ORGANS OF ADMITTANCE, LIGHTNING DUST, BELA EMERSON, LIGHTNING BOLT, TWEAK BIRD, ESQUILAX,  BEESTUNG LIPS,  CUM BEARS, PETE PRESCRIPTION, SUNN O))), OM, MODIFIED TOY ORCHESTRA, PCM + many more!!!
We'll be starting with a big party to launch an exhibition which delves way back  into our archive, this will be held at Vivid on Tuesday 1st of Dec. With special guests MONOTONIX. These guys absolutely stole the show at this years Supersonic Festival with their acrobatic antics, so it was only right that we have them open proceedings.
Advanced Tickets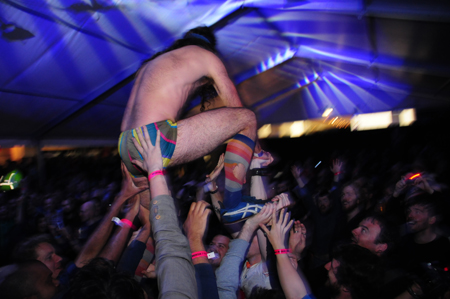 Monotonix at Supersonic 09 Photo by Mark Rhodes
Following on Wednesday 2nd Capsule will bring to Town hall an extraordinary night of entertainment. Special guests include old friends TUNNG who combine a perfect mixture of skewed electronica and pastoral English Folk music. SIX ORGANS OF ADMITTANCE, psych-folk-pop, hippie jams updated for the kids of today. LIGHTNING DUST, the side project of Amber Webber and Joshua Wells, both members of Canadian band Black Mountain. Complimented by the bewitching BELA EMERSON, an innovative and prolific performer of electric cello, electronics, tenor viol and musical saw. This is a seated event and tickets can only be purchased directly from Town Hall.
Advanced Tickets – https://tickets.thsh.co.uk/ or phone – 0121 780 3333
Tuesday 8th we're back at Vivid with the mighty LIGHTNING BOLT, they performed  one of our most memorable shows back in 2004 in what is now the theatre space at the Custard Factory. This will, we hope be as special, with a limited capacity of just 150 people so that we can re-live that  electrifying atmosphere once again. They will be joined by brother duo TWEAK BIRD and the world's only and best Happy Hardcore covers band PETE PRESCRIPTION.
Advanced Tickets
Followed on Thursday 10th with a double headline show of SUNN O))) + OM at the Asylum in Hockley, the lineup on stage will be Anderson & O'Malley, Attila Csihar and Steve Moore (Stebmo). With special guests Om, their music is made by singer/bassist Al Cisneros (formerly of stoner-metal gods Sleep) and drummer Emil Amos and is as raw, loud, and heavy as that of bands with two or three guitarists among their ranks.
Advanced Tickets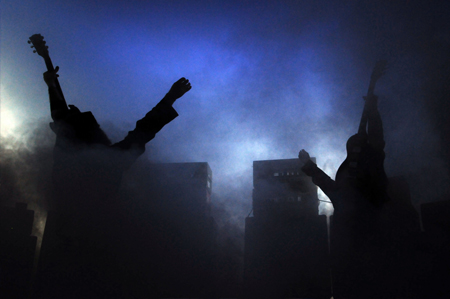 SUNN O))) at Supersonic 2009 by Mark Rhodes
Concluding on Saturday 19th of Dec with an almighty knees up featuring some of the most infamous of locals including MODIFIED TOY ORCHESTRA + PCM to name but a few.|
During our time at Vivid we will also be doing a film & cake afternoon with our friends 7 INCH CINEMA, a show and tell event in collaboration with CREATED IN BIRMINGHAM as well as a night of experimental noise produced by HEAT & LIGHT plus a few more surprises up our sleeve!
We'll keep you posted with news as more stuff is confirmed.