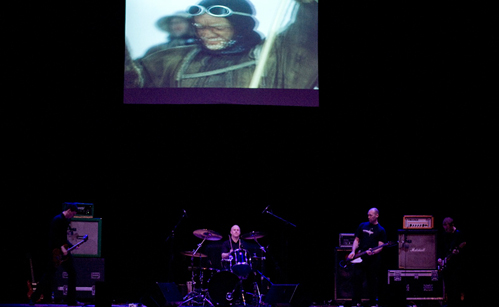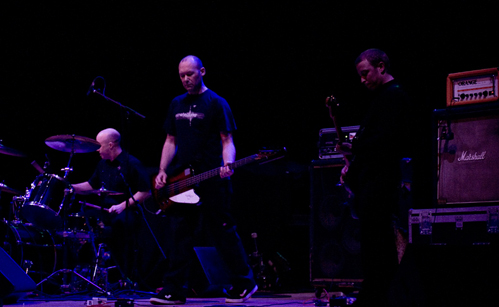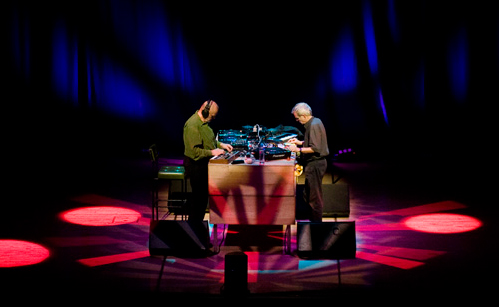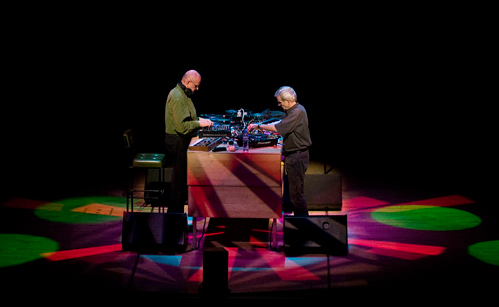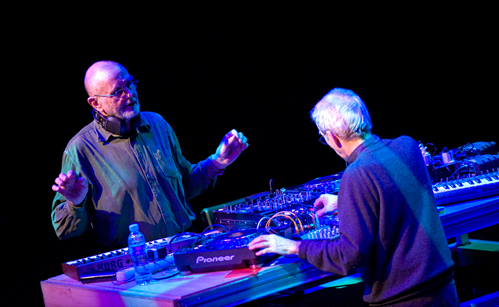 Review of EINSTELLUNG & CLUSTER at Town Hall Birmingham by Paul Jeffery photos by Katja Ogrin
Cluster, with their roots in the late 60s, defined the roots of everything from experimental ambient to dance, with a mighty dollop of krautrock thrown-in for good measure!
I'd not set foot in Brum Town Hall before, but it's a cracking venue, all Victorian pomp and splendour sympathetically and expensively restored. Acoustics are good, spacious, but easily filled by relatively modest amp stacks.

First on were a band I was only very vaguely aware of – Einstellung, a Brum-based four piece relentlessly compared to Neu!. They offer-up a kind of ambient drone-metal, heavily guitar-lead, and occasionally pitching and bucking with some ferocity within the confines of their longish set pieces, ultimately yielding a sound that fits within the looser boundaries of Krautrock. These are not wet-behind-the-ears newcomers either, having all served time in other successful bands before. Their particular fusion rocks too – and I have honestly never heard guitar feedback used quite so creatively or effectively as in their set closer. On reflection I would have been pleased if I'd showed-up for this set alone.
Read Full review HERE