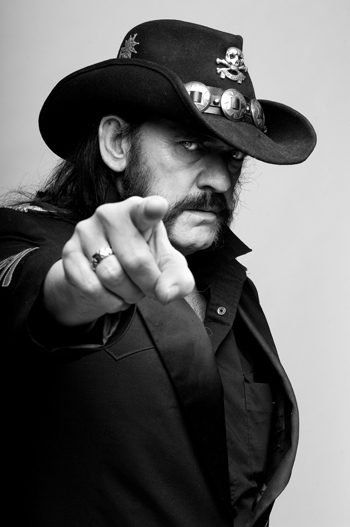 Home Of Metal are delighted to be launching our digital archive out at SXSW in Austin Texas. To help us get this off with a bang the legendary frontman of Motorhead Lemmy will be doing a Q & A with Johnny Doom from Kerrang! Radio in front of loads of music industry folk. Fused Magazine will be doing a podcast of the event and so will Kerrang! Radio so you'll get the chance to hear all about it.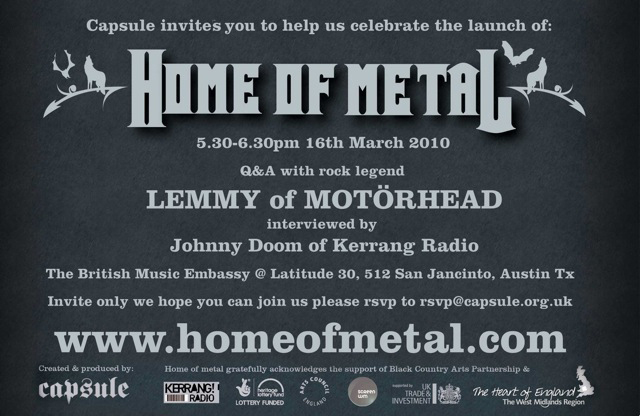 Lemmy will be a very busy man during his time at SXSW as he is there to help launch a film all about him entitled 'Lemmy".
We're pretty excited that phase two of our Home Of Metal archive is now up and running, a huge thanks to the Tak! Team for doing such an amazing job. Feel free to have a look and get involved. www.homeofmetal.com
For those of you not familiar with the project here is some info:
Home of Metal is a celebration of the music that was created in the West Midlands, its legacy and influence across the world. Bringing people together to share their passion for the music by creating a digital archive, heritage tours, exhibitions and ultimately a permanent collection dedicated to telling the story of Metal and its unique birthplace.
The Home of Metal digital archive is an opportunity for fans from all corners of the globe to share their passion for Heavy Metal music and contribute stories and memorabilia by uploading images, sound files & film footage to www.homeofmetal.com
In the summer of 2011 Capsule will be producing and curating a series of ambitious exhibitions and associated programme under the banner of Home of Metal taking place throughout The Black Country and Birmingham UK. To include exhibitions at Birmingham Museum & Art Gallery, Wolverhampton Art Gallery & The New Art Gallery Walsall throughout June – September 2011, plus a conference, concerts and film programme to take place in The Black Country early September 2011.