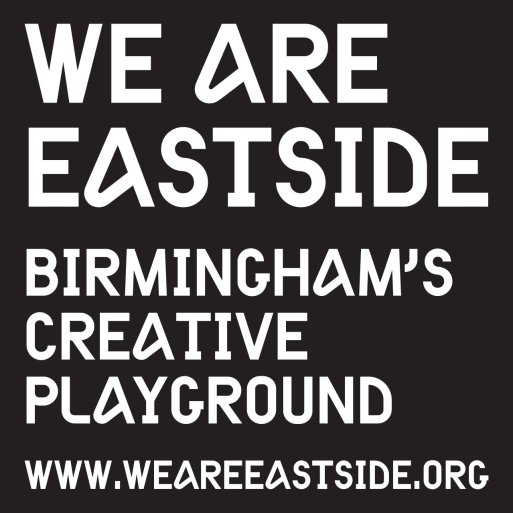 As part of Flatpack Festival and the launch of We Are Eastside, local historian Ben Waddington will be conducting walking tours of Eastside. Explore hidden gems, learn more of its industrial heritage and discover the creative explorations in this creative playground.
Saturday 27th March 12pm
Sunday 28th March 12pm
Sunday 28th March 3pm
Meet outside the Old Crown pub.
The tour is FREE, places are limited though so book ahead by emailing [email protected] with 'East Stride' in the title.
We Are Eastside; your guide to the organisations that host and produce bold new work across film, digital media, crafts, music, visual arts, literature and photography all based in Eastside, Birmingham, UK.
We are:
7 INCH CINEMA / FLATPACK FESTIVAL – BIRMINGHAM JAZZ – CAPSULE –CRAFTSPACE – THE CUSTARD FACTORY – EASTSIDE PROJECTS – GRAND UNION – IKON EASTSIDE – PROJECT PIGEON – PUNCH – RHUBARB RHUBARB – THE EDGE – TINDAL STREET PRESS – THE LOMBARD METHOD – VIVID – VRU