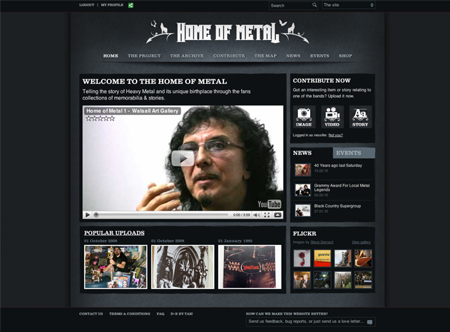 We launched our new HOME OF METAL website just recently and already have had some amazing contributions to the archive. We've been asking people to add their Black Sabbath, Led Zep, Judas Priest, Napalm Death & Godflesh related memorabilia to the archive to help to inform our exhibition in 2011 at Birmingham Museum & Art Gallery. Even if you don't have memorabilia you can help us by rating your favourite artefacts.
Currently the top three are:
In first place is this fantastic cartoon book of Sabbath uploaded by Doug Roemer from Arlington in the US.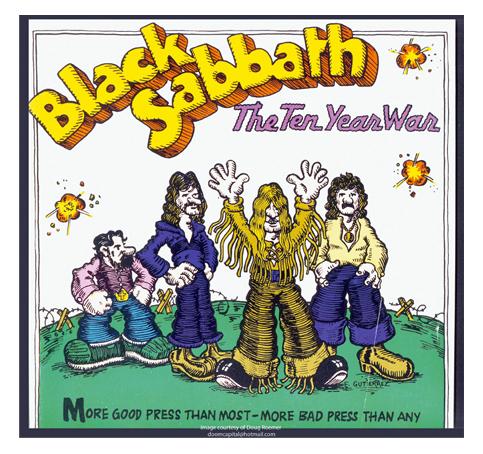 In second place we have an awesome Tony Iommi incorporating the Sunn 0))) logo tattoo uploaded by Stephen O'Malley belonging to his friend from Finland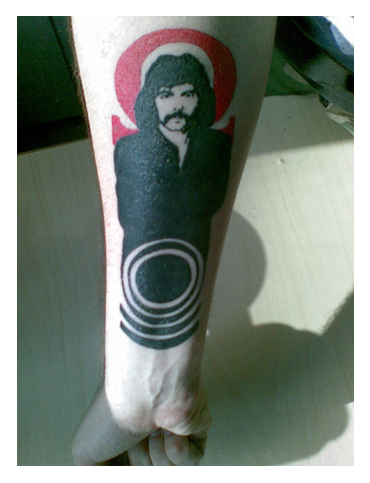 and in third place we have a great piece of history – a Black Sabbath at the Mayfair in the Bullring Birmingham poster from 1970 declaring that there was ' No Restrictions on Dress or Hair whatsoever' uploaded by Neil Perry of West Brom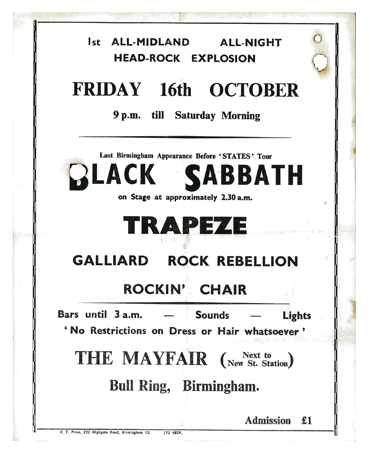 We've also had some great Godflesh related flyers, posters and live photos uploaded. Feel free to help us spread the word and dig out your related memorabilia – gig tickets, photos, posters, t's, set lists, badges  and your memories or just rate the items you like best. Have a look at HOMEOFMETAL.COM