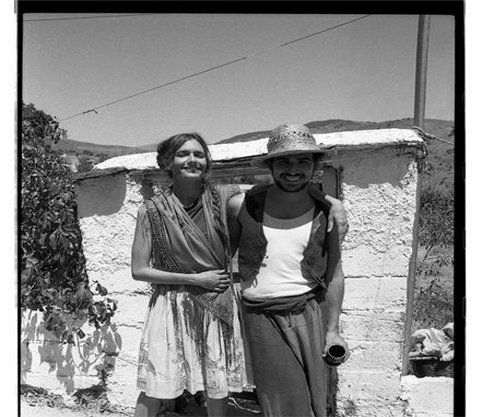 The first lady of avant-folk Josephine Foster and her partner Victor Herrero present their interpretation of the songs that make up Federico Garcia Lorca's "Las Canciones Populares Espanolas", a collection of popular Spanish folk songs that had been banned during General Franco's dictatorship in the 1940's.  The songs survive today as part of the Spanish sub-conscious and their reinterpretation, on their album Anda Jaleo, is intended to highlight the persistence of popular music.
Foster's voice sounds like it's emerging from some dusty wartime vinyl, with an operatic tone probably best described as sounding a bit like a 1930's Kate Bush.  You could also liken it with Bjork and Joanna Newsom, but it's so eccentric, it's really difficult to compare.
Victor Herrero grew up in a monastery build by Franco just outside Madrid, which ties in nicely with the 'popular music triumphing over an autocratic dictator' theme to the album.  He comes with he's own live band, The Victor Herrero Band, who Josephine describes as being like "a Andalusian jug band playing very energetic and animated music".  The combination of Josephine and Victor creates a sound like very little else out there.
To give you some idea of what to expect, here's Josephine and Victor performing 'Los Contrabandistas De Ronda'::
Josephine Foster and the Victor Herrero Band play the Hare & Hounds, Kings Heath, Birmingham on Wednesday / 29 / September 2010.  Advance tickets cost £10, and you can buy one by clicking on these words, or by popping into Polar Bear (York Road, Kings Heath) / Swordfish Records (Temple Street, Birmingham).