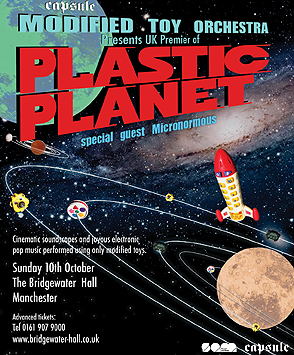 Earlier this month Modified Toy Orchestra premiered their new album Plastic Planet at the Birmingham Town Hall. On Sunday / 10 / October this performance will travel to Bridgewater Hall, Manchester.
Modified Toy Orchestra make experimental electronic music. But, unlike most experimental electronic music there are no laptops, no midi, no samplers and no synthesisers. In fact, no conventional instruments are used at all. Instead, a series of children's electronic toys, rescued from car boot sales, have been modified to utilise new connections within each toy, liberating the previously disregarded, surplus value always held within their circuits.
Here's some pictures from the Birmingham show, which was really fantastic::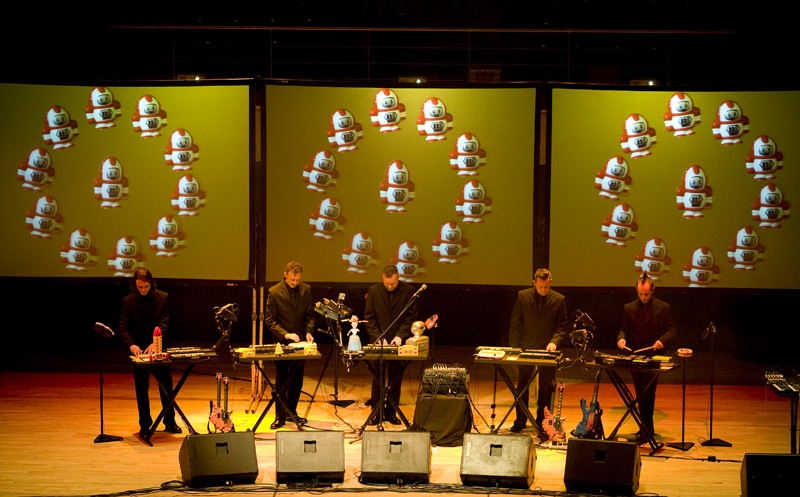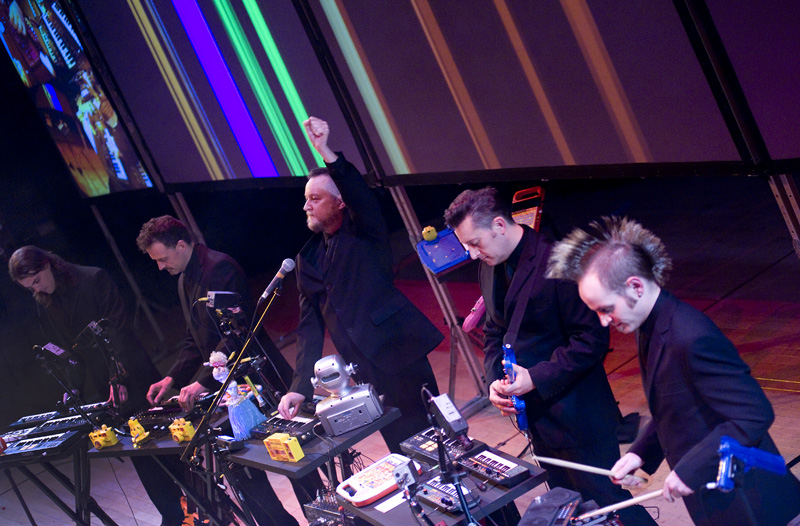 And a review from The Times::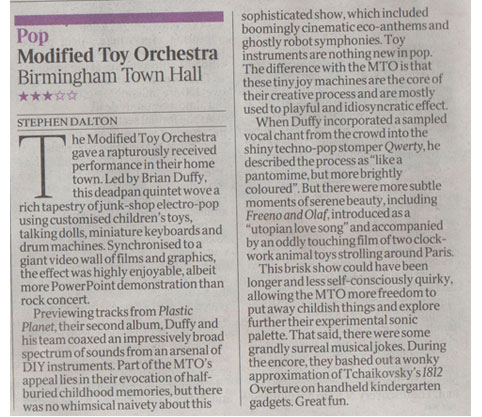 And here's a video of Brian Duffy on BBC News demonstrating some of the toys that make up the orchestra. To watch the video follow this link.
Tickets are £13, and are available from here.