ARBOURETUM
Arbouretum first began in late 2002 as a vehicle for singer/guitarist David Heumann's songwriting. The sweeping, atmospheric textures of the first record soon gave way to a more visceral, elemental approach.  Amplifiers were turned up, drums were hit harder, and songs crescendoed into spiraling, noise-soaked climaxes on the second full-length, Rites of Uncovering.  Released on Thrill Jockey in early 2007, the record garnered much attention and critical acclaim.  XLR8R called it "the best doom-folk record of all time" and Uncut referred to it as an instant "cult classic".
Arboretum's 4th Album,'The Gathering' was inspired by Carl Jung's 'The Red Book', with the central metaphor of the song 'The White Bird' referring directly to the work. The album's theme is one of loosing one's way and finding it again, detailed by ellaborate allegorical imagery. Heumann's lyrics take you on an adventure through conflict, redemption and revelation.
The Examiner stated that, 'The attention to detail in recording and in writing, in concert with the performance, result in the other-worldly experience of The Gathering.'
http://www.myspace.com/arbouretum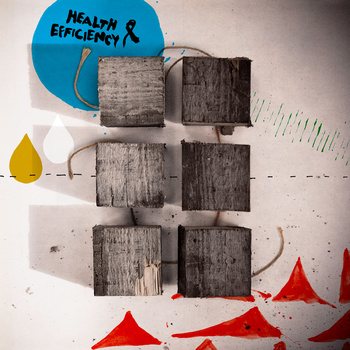 HEALTH AND EFFICIENCY
The Band say of themselves: 'Twelve feet strong with a head for dizzying heights, Health & Efficiency were raised by wolves in a forest. Leaving the pack and relocating to their practice space in historic Deritend, they experiment with sounds and music, surrounded by priceless works of contemporary art.'
Their music traverses an encyclopaedia of influences; psych, folk, no wave noise and electronic perhaps being some of the more predominant. They utilise banjo, two basses, two guitars, synths, samplers and more effects and loop pedals than it's reasonable for one band to need.
Uniquely tuned guitars howl, chiming harmonics sing, drones and loops are punctuated by distant chanting and crisp syncopated drumbeats. Sometimes loud, sometimes quiet, always Health & Efficiency.
Free music download : http://music.healthandefficiency.net/
http://healthandefficiency.net/
TIGERNAUT
Tigernaut make instrumental rock music that combines delicate guitar melodies with serious riffs. Folk elements vie with math and jazz time signature changes and inviting soundscapes to make music that always drives forwards, but often hides pleasant surprises.
Spending years practicing in garages and bedrooms (in their words, 'gathering momentum like New Labour circa 1994'), unable to afford the latest musical technology advertised in Guitar Monthly, Tigernaut were forced to fall back on music carefully written to engage the listener. They now have two delay pedals between them, but the habit has stuck.
http://www.myspace.com/tigernaut
http://tigernaut.wordpress.com/about/
To guarantee yourself a ticket, head to http://www.tickesellers.co.uk
OR pop down to either:
Swordfish – Temple Street, Birmingham
or
Polar Bear – York Road, Kings Heath
Doors will be at 8pm and we can't wait to see you there!!