Thanks to all who made it on Sunday for our event at IKON. Part of the gallery's Autumn Almanac series, celebrating the city's cultural activity, we were invited to program a night of music and sound art. This seemed a wonderful way to round off our wonderful Home of Metal year, celebrating the sound of Birmingham with two exciting performances that explored the concept of Heavy Metal and created something entirely new.
Fresh from their Supersonic debut, Ore played their tuba doom. Referencing Metal, Classical and Experimental sounds.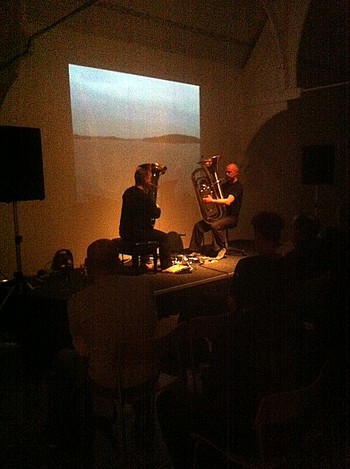 Andrew Moscardo Parker took inspiration from the newly reformed godfathers of Metal, taking the first three notes of the song 'Black Sabbath' ( these notes were known as the Devil's Intervals in Medieval times) and creating a 30 minute string piece. Eight string players surrounded the audience to create a truly immersive piece of work.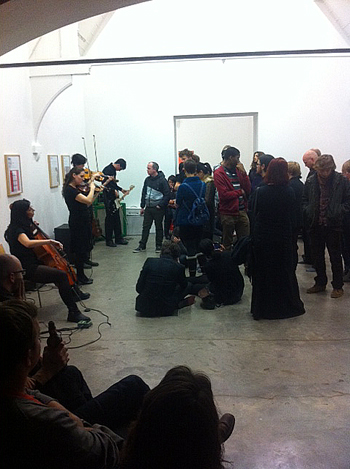 Capsule's very own Ms Sara Fowles (centre) contributes viola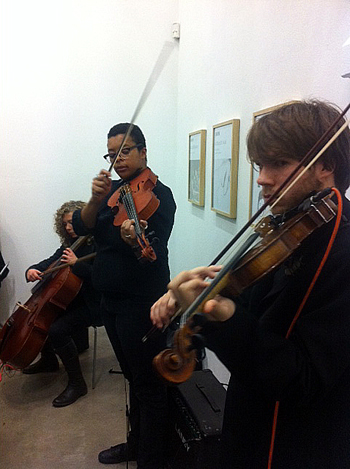 Huge thanks to all the players, to SOUNDkitchen for contributing field recordings based around the notion of 'Metal' and to IKON.