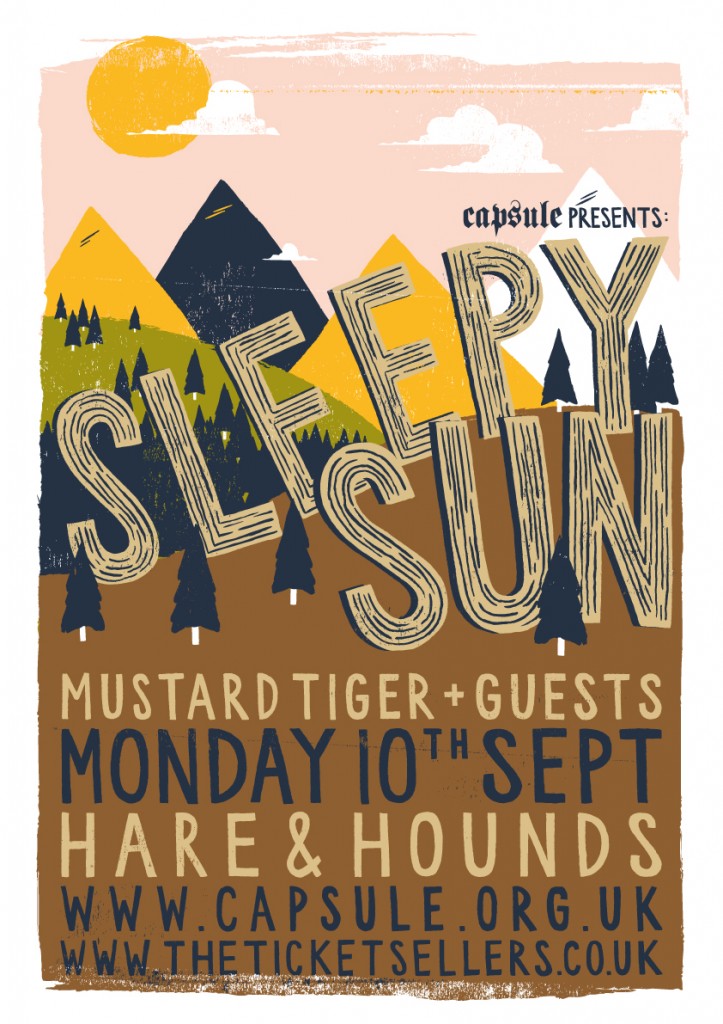 Not long to go til our late summer event with Sleepy Sun, they're touring their new record 'Spine Hits' and are a must for fans of Dead Meadow and Jefferson Airplane.
"Sleepy Sun's miles, months, and days in the van are a tangible presence in Spine Hits, an LP of whimsy, restlessness, and urgency that leaps nimbly from landscape to landscape with ease, irreverence, and a catch-em-before-they-ain't changeling nature. Recorded under the big skies of the California high desert, the jams on Spine Hits are alternatingly precision whittled and moodily muscular."
Support comes from Mustard Tiger, who describe themselves as "Toxic, Loud and Obnoxious" and a new band featuring ex members of Mothwasp and Stinky Wizzleteat.
They play the Hare & Hounds on Monday 10th September. Tickets are available via https://www.theticketsellers.co.uk