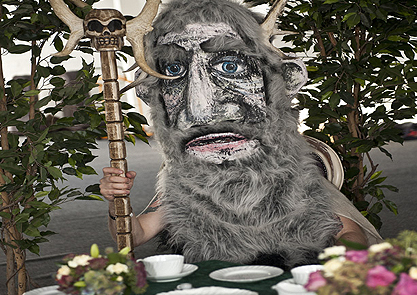 The Outcrowd at Supersonic Festival
Another busy and varied year for Capsule, 2012 saw a number of extraordinary events and crucially, saw us celebrate 10 years of Supersonic Festival in October. This year's edition of the festival was one of the finest of the past 10 years, a truly excellent way to celebrate a decade of experimental music and art. Highlights included the Vinyl Rally installation, Kim Gordon performing as Body/Head as well as bringing her Reverse Karaoke installation. We saw thrilling new acts grace the stage like Richard Dawson, Goat and Clifford Torus as well as firm favourites Chris Corsano, Drunk in Hell and The Bug and new collaborations and special performances from the Oxbow Orchestra, ORE vs KK Null and Moon0))). We also extended our Kids Gigs programme to include a number of workshops in the lead up to the festival with Juneau Projects and two gigs with Flower/Corsano Duo and Islaja. An enormous thanks goes out to everybody who supported this year's Supersonic Festival via our We Fund campaign. Your donations truly helped to make the anniversary festival one of the best yet. We are now looking forward to the opportunity to re-imagine the future of Supersonic Festival.
In May we were awarded the role of curators for the Library of Birmingham's Opening Season. Taking the theme of 'discovery', the season of events will celebrate the opening of a dynamic new cultural space in Birmingham with a mix of performances, exhibitions and special commissions. The events will take place in the lead up to, and after the opening on 3rd September 2013. Watch this space for more news.
At the very heart of Capsule, we're fans, so every show feels like a highlight, but to name a few we're extremely proud this year of:
– Esmerine with a beautiful visual show in the stunning setting St Paul's Church in the Jewellery Quarter with drone guitarist Adam Beckley in May.
– Grouper presenting new work at Vivid in March as part of Fierce Festival with an excellent set from Diamond Catalog and commissioned performance from SWLLWS.
– Also in collaboration with Fierce, we presented the Secret Show where Francisco Lopez sent the audience on a disorientating sound journey.
– Panopticon in March was a wild night of psych rock with White Hills and Pontiak, part of Flatpack Festival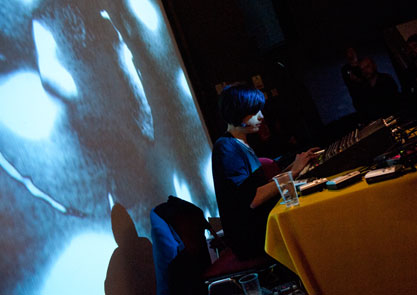 Grouper performing at VIVID in March
It was also great to invite back firm favourites Bardo Pond, Harvey Milk, Unsane, Big Business, Boris, OM, Justin Broadrick and Khyam Allami to Birmingham.
It is with a heavy heart that we say goodbye to co-founder Jenny Moore at the end of the year – she will always remain a firm member of the Capsule family.
Thank you to all who have supported us this year and come along to our events, watch this space for news of our 2013 programme.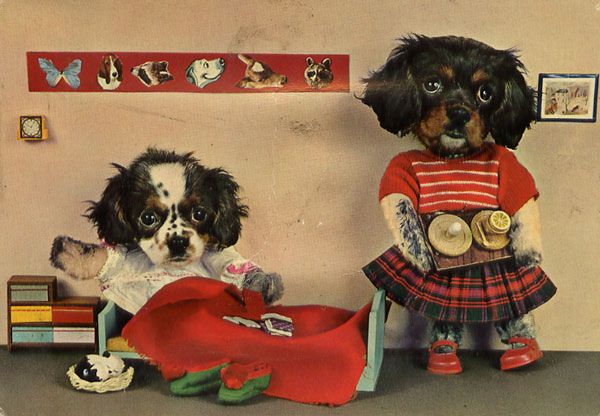 Courtesy of http://www.popcards.fr/
Happy new year, from Capsule HQ