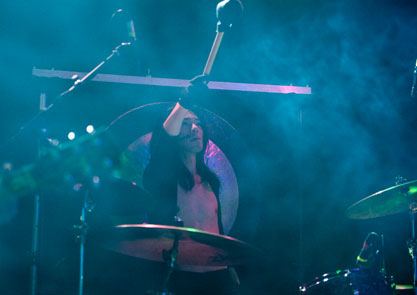 Happy new year! Hope you all had an enjoyably gluttonous winter break.
Beard Rock have posted up a review of our show with Boris in December. Nice to see they enjoyed the support slots too, with big compliments going out to Opium Lord and Joe Volk.
"They were dynamic, magnetic, hypnotising, and managed

the difficult twin feats of having a gong and not appearing like dicks, mainly due to the boundless (and shirtless) enthusiasm of Atsuo, miked up seemingly just to shout "WOO" and "YEAH". Aside from his loud enthusiasms, the rest of the band just went about their business, Wata not even

breaking a sweat when pulling out impressive riff after impressive riff. It was a great show."
You can read the review in full via beardrock.com
We'll be announcing news of an exciting event very soon. Meanwhile we're pulling together an artistic programme for the Library of Birmingham's opening season. Watch this space for more details.