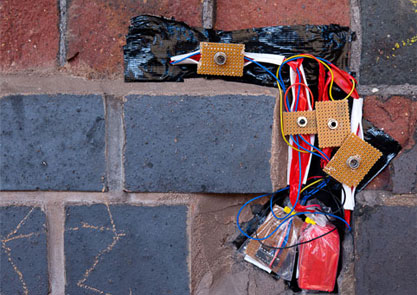 Sonic Graffiti by Sam Underwood
The next Wire Salon, produced by Wire magazine takes place on Thursday 7th February at Café Oto in London and will discuss instrument building and its links with hacking and DIY culture. As well as Leafcutter John and Tom Bugs, the panel will feature Capsule associated artist Sam Underwood. Capsule and Vivid commissioned Sam's piece Sonic Graffiti back in 2011 and the project has grown and evolved, with a residency at Bristol's Ished currently exploring 'sounds of warning'.
In related news, Vivid will be relaunching as Vivid Projects on Friday 22nd February with an exciting programme of performances and exhibitions. It will be great to have them back.