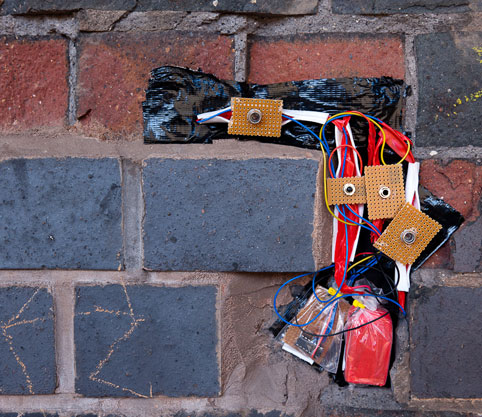 Capsule and Vivid Projects co-commission Sonic Graffiti led to many exciting opportunities for artist Sam Underwood, including a residency at Bristol's Ished. The residency programme offered artists the rare opportunity to experiment with new technologies to create cutting edge new artworks.
Whilst in residence, Sam, along with composer Timothy X Atack, rescued an ancient rotting harmonium and transformed it into a worldwide sound installation that will play for a hundred years.The artists plan to scatter encased reeds from the instrument through flea markets and junk stalls in the hope that they will find themselves around the globe. In an age where everything is based on fast results, Geiger-Muller Sound System hope the joy of this project
will live far longer than the originators themselves. Read more about the project here or read the artists' blog entries.
You can watch a video of the project here