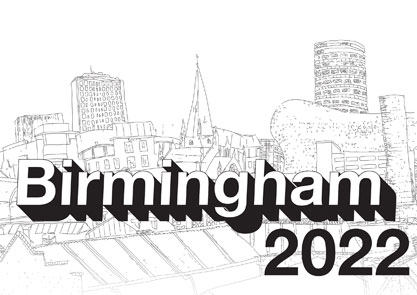 Final call out for young creatives to apply for Birmingham 2022 – a fantastic opportunity to generate alternative vision for the future of arts and culture in Birmingham and learn real skills in journalism. In partnership with Fused Magazine and IdeasTap, this project will feed into the Capsule curated opening season for Library of Birmingham.
This brief closes on Friday 1 March at 5pm and is open to IdeasTap members aged 16 to 24 and living in the West Midlands.
The group of 20 young creatives will produce and create all of the following:
• Content for a new website for young people by young people
• A real-time capsule, which will be placed in the new Library of Birmingham and unearthed in 10 years time
• A professional standard print magazine-style brochure for the Library of Birmingham opening season with a distribution of 50,000
If you win, you will also receive:
• A unique personal development opportunity
• The chance to develop both your artistic and employment skills
• Careers development within the creative and cultural industries
• An opportunity to share your views with cultural organisations and other young people
• £50 – to cover initial expenses
• The opportunity to meet and work with industry folks and mentors
For more information and details on how to apply visit IdeasTap
Best of luck!