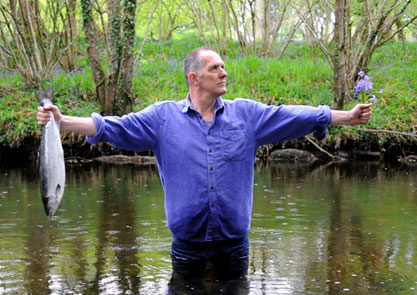 Volume: Birmingham's Art, Book and Print Fair, 5-7 December 2013 has been created as a unique event for the Library of Birmingham Discovery Season by Capsule. Working with Writing West Midlands, Birmingham Zine Festival, An Endless Supply, The Baskerville Society, Grand Union and Eastside Projects, the event will celebrate the very best in independent publishing. Volume will open with a keynote speech from artist, musician and writer, Bill Drummond.
"Scottish artist Bill Drummond (1953) has used various media in his practice including actions, music and words. His actions too numerous to list, some more infamous than others; his music from the multi million selling KLF to the choral music of The17; the words have accumulated into a pile of books. His work of the last twelve years is catalogued at www.penkilnburn.com."
Drummond's World Tour Retrospective 'Bill Drummond: 25 Paintings' starts at Eastside Projects, Birmingham in March 2014.