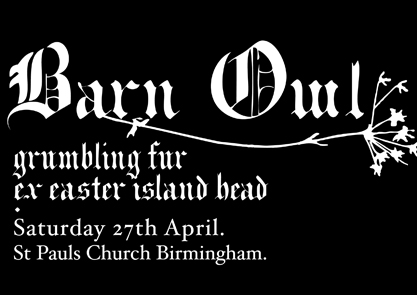 Our good friend and designer/illustrator extraordinaire David Hand has screenprinted some beautiful editions of the poster he designed for Saturday's show at St Paul's Church. And they're absolute beauties. We're hoping to have them in time for Saturday for people to buy at the show, and we'll make them available online after. They're super limited so they won't be around for long.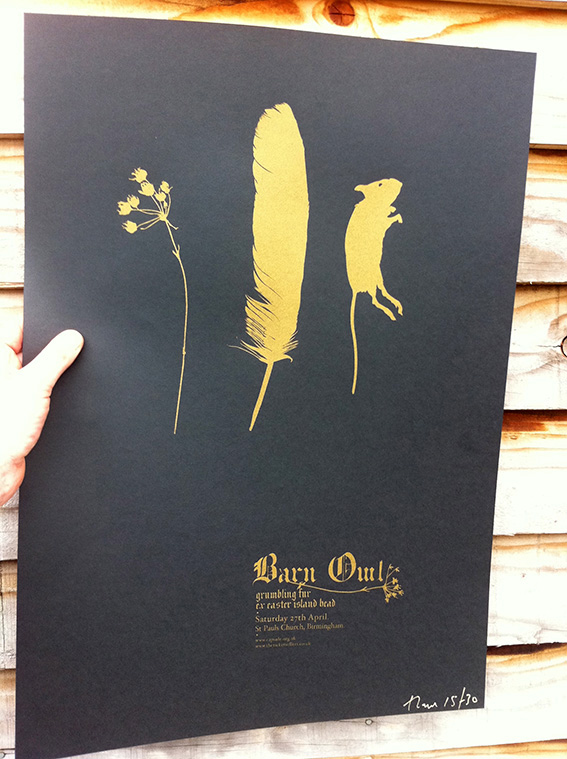 David also runs the wonderful Lancashire & Somerset records and is producing a great event in June in Shropshire with Kogumaza, Trembling Bells, Richard Dawson and lots of other good stuff, more info at www.lancashireandsomerset.co.uk
Tickets are flying out for the Barn Owl show at the moment so snap up yours via www.theticketsellers.co.uk
Doors are 8pm and the first act will start soon after, so we recommend you get down early. See you then!