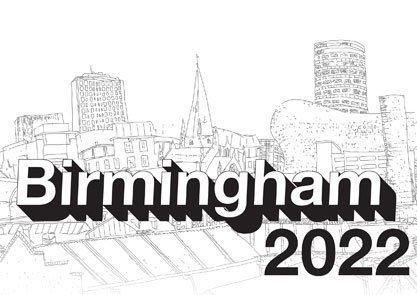 The Birmingham 2022 project aims to provide a space for unique perspectives on the current and future cultural offer for young people in Birmingham. Capsule are producing this project with Fused Magazine, Amy Martin, mac, Ideas Tap and is part of the Library of Birmingham opening season. A group of young people are working together over 6 months to generate alternative visions for the future of arts and culture in Birmingham,and will work as a team to create a professional-standard printed magazine-style brochure for the Discovery Festival of the New Library of Birmingham. We've put together an editorial team and now we are looking for a designer to jump on board and get involved…
JOB DETAILS
We're looking for an experienced and talented all-round graphics whizz to work on a magazine layout project with up to 15 young people over the summer of 2013.
You'll be working with a team of facilitators on an intensive project to produce the official brochure of the 'Discovery Season' for the opening of Birmingham's new Library based around the designed Discovery Season logo.
During a 2 week summer school (based in Birmingham city centre) an editorial team will produce text, images and artwork. We're looking for an individual to work closely with the group (during the second week) to help turn their vision of the brochure in to reality with a highly professional finished product.
-CV
-Link to your work or PDF example portfolio (lo-res)
-Covering letter explaining why you feel you are ideal to the position and what you could bring to the role
Deadline: 5pm Friday 17th May
Download the Job Description here: www.fusedmagazine.com/wp-content/uploads/2013/05/GD_JobDescription.pdf
You can keep up with Birmingham 2022 project via birmingham2022.wordpress.com