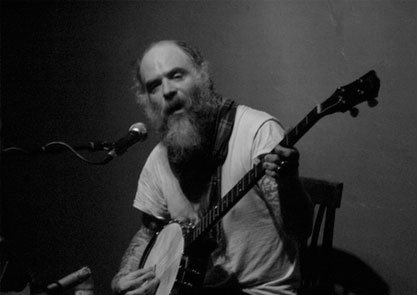 One of our favourite performers plays an intimate shows at Hare & Hounds tomorrow, and we are VERY excited. Daniel Higgs, the Lungfish vocalist, visual artist and punk rock messiah will perform a solo set – apparently he's been playing around with some Algerian tunings on the banjo during this tour.
You can get an advance ticket for £8 via www.theticketsellers.co.uk
He's a legendary tattooist as well and you can check out some of his visual work here www.50watts.com/Bear-the-Signs

Doors are 8pm and support comes from The Horse Loom and Adam Beckley, who are both
definitely worth checking out so get there early.