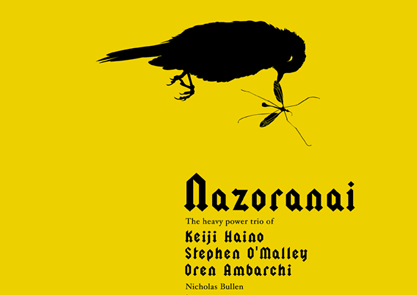 The powerhouse trio of Stephen O'Malley, Oren Ambarchi and Keiji Haino perform a very special show at CBSO Centre on Tuesday 9th July. This is going to be loud. Nazoranai are psychedelic avant doom from "three undisputed masters in their field".
"…It was one of those 'what now' moments you never imagine happening, having been a fan/follower of Haino's playing, concerts and recordings over the years. Five years later, somehow, we ended up as this trio. Haino, Oren and I were all in Holland for one reason or another and decided to try it. I played bass for the first time on stage with this group. Maybe it shows but the idea was a power trio backing up Haino-san, with a lot of amplification…It's hard to describe the lessons through real-time communication in music with such a master of form, but needless to say, they were much different than what I was expecting and beyond! Proof again that expectations lead to dead ends. Was a most challenging experience in real-time music. I feel incredibly honored to be part of this trio." —Stephen O'Malley
Listen to an album preview soundcloud.com/experimedia/nazoranai-nazoranai-album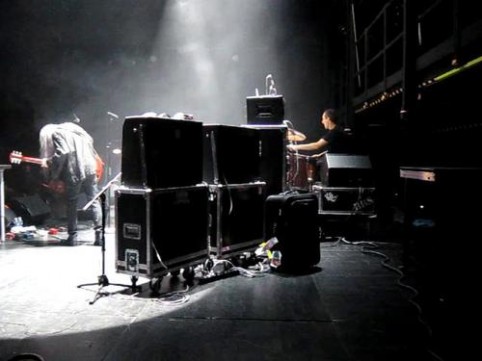 Nicholas Bullen (Napalm Death, Scorn, Black Galaxy) will be launching his new record Component Fixations at this event, released on Type Records.
"Over 25 years since that first Napalm Death release, Bullen is primed to release his debut solo LP through Type*. Component Fixations will offer "tape manipulations, drones and noise" spread over three long-form tracks. The album promises a synthesis of Bullen's influences, with a particular emphasis on the electronic pioneers of the 1960s. Intriguingly, all the sounds on the record were directly sourced from field recordings made around Bullen's house and garden" Fact
Listen to the opening track soundcloud.com/_type/nicholas-bullen-element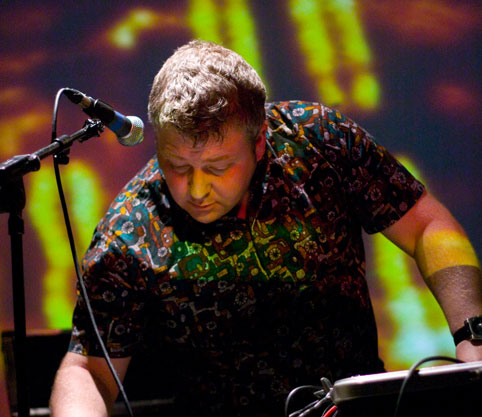 Tickets are £15 and available via www.theticketsellers.co.uk