Sarah Farmer's residency at University of Birmingham focuses on the collections at Laptworth Museum and Winterbourne Gardens, and she's making some exciting progress. Here Sarah tells us a bit about her process.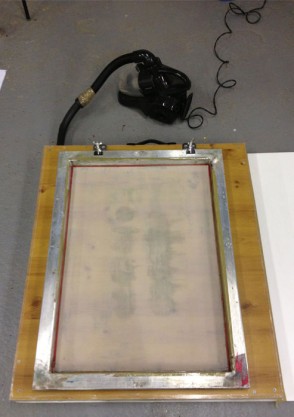 Sarah made this vacuum print bed…
"DIY has been the name of the game this month. I have been making my own vacuum print bed for screen printing record sleeves and posters, and a UV lightbox in order to make silk screens and photoetchings using imagery taken at the university's collections. They won't win any awards for design – they are made almost entirely from reclaimed materials, but they do work.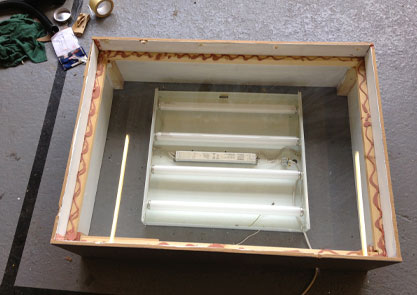 …and a UV lightbox
Along with making my tools, I have been starting to make my own collection of artefacts – copies of fossils, etchings, using the printing press and i even have my own slice of cactus awaiting further artistic treatment. At this stage, everything is in a developmental stage as I turn raw photos into physical objects through sculptural and printing process, which will ultimately result in the making of sound sculptures."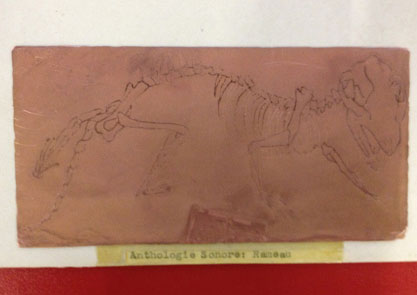 Skeleton etching – these etchings will be used to make a sound piece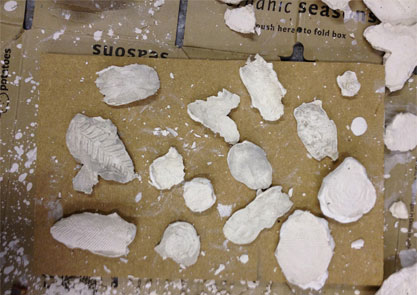 Casts of fossils