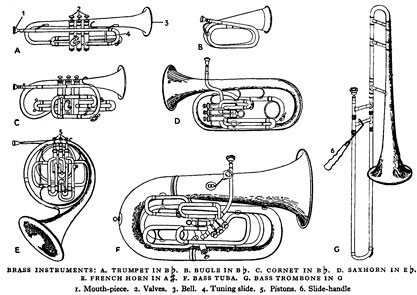 To mark the official public launch of Library of Birmingham, Capsule have invited Australian producers Super Critical Mass to present 'Together We Breathe', a large-scale project comprising up to 150 brass players from the region, strategically positioned to play their instruments throughout the new library building.
We require a small team of enthusiastic volunteers to help us deliver this ambitious event.
Duties include:
– greeting brass players prior to the performance
– stewarding brass players to and from the performance space
– assisting Super Critical Mass in the positioning of players throughout the Library building
– engaging with audiences regarding the project during the performance
– setting up and clearing refreshments for brass players
Interested?
Volunteers will need to be over 18 years old and available at the following times:
Thursday 29 August, 10am – 12pm (volunteer briefing meeting)
Sunday 01 September, 10am – 3pm (rehearsal)
Tuesday 03 September, 9am – 2pm (performance)
Volunteers will be appointed subject to an advanced DBS check (formerly known as CRB check) which Capsule will arrange on behalf of applicants.
Please email [email protected] with 'VOLUNTEER' in the subject line for a registration form.
Deadline for applications: Friday 02 August 2013, 5pm
And if you play a brass instrument, there's still time to get involved with this mass participatory performance. More details here