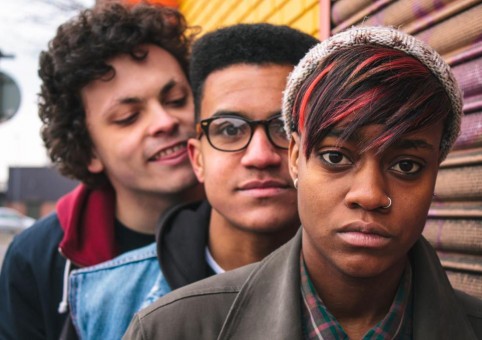 This Wednesday 2nd October, four brilliant bands from the region will invade the new Library of Birmingham. Free School combine the sunny Balearic sounds of summer and the icy kosmische sounds of winter, Victories at Sea cite influences as wide and diverse as Slowdive, Boards of Canada, and M83, Victor bring big choruses and dangerously boisterous breakdowns and here's a brief intro to
"They generate an infectious energy during their intense live show as three individuals grapple with their instruments to whip up a reckless tornado of sound, flailing limbs and musical angst that is a feast for the senses.
"These riotous noise-makers bring a shambolic edge with their Pixies-influenced setup. This young three-piece encapsulate everything exciting about Birmingham music right now with frontwoman Kaila Whyte sporting a reputation for the raucous." Brum Notes
Four bands for £5 – get your tickets via www.birmingham-box.co.uk/event/rise-of-birmingham/. Doors are 8pm.