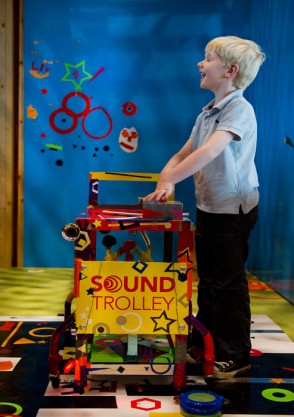 Huge thanks to MortonUnderwood and everyone who got involved with The Sound Trolley residency last week. Causing a right old racket in the Pavilion at the entrance to the Library of Birmingham, sounds were triggered as the trolley was pushed around on floor patterns made from vinyl – these designs determined what sound the trolley made. Images are by Katja Ogrin.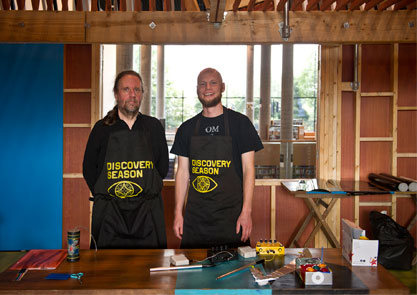 David Morton and Sam Underwood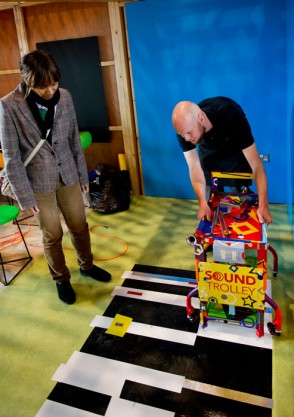 As the trolley moved along the vinyl, different patterns triggered different sounds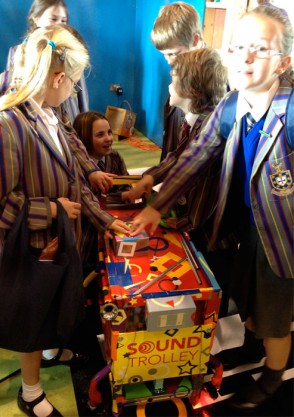 Image by Gush Sohal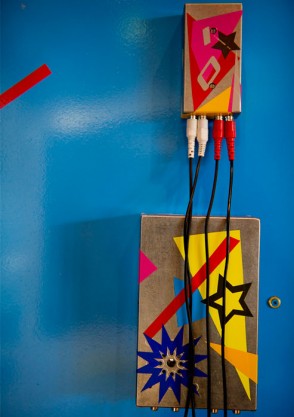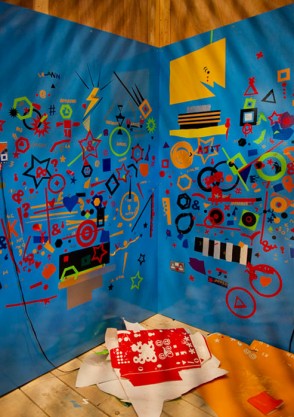 This week sees the return of Studio Myerscough's typography workshops, come along to the Pavilion to join in designing a new typeface.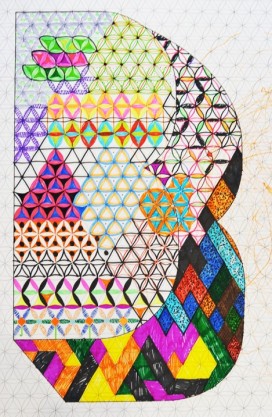 Juneau Projects' returned at the weekend to deliver another Vegetable Quest workshop where families made vegetable people from plasticine.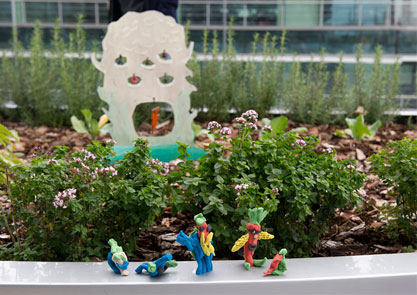 And this Wednesday 2nd October at 8pm is Rise of Birmingham. Free School, Victories at Sea, Victor and Youth Man are four brilliant bands from the region, check em out for only a £5. Tickets are available from www.birmingham-box.co.uk