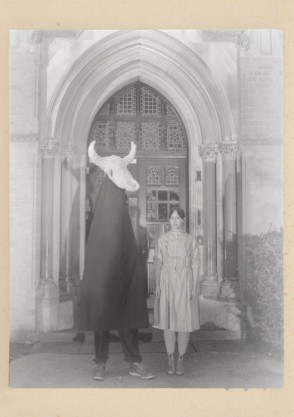 Building on their project The Festival of The Rea that took place at Supersonic Festival 2012, The Outcrowd Collective will turn the Pavilion into a museum of fictional and real archival material around 'Beorma' the chieftan of the Beormingas clan who are the first known Anglo-Saxon settlers and founders of Birmingham. Drawing on Benjamin Stone's photographs of rural procession and folk celebrations – held in the Library of Birmingham's archives – The Outcrowd will also present re-imagined celebrations and rituals to Beorma.
Visit The House of Beorma Archive at Library of Birmingham from Tuesday 8th October til Sunday 13th October.
Festival of the Rea from Lawrence Roper on Vimeo.

dance of the dun cow from Lawrence Roper on Vimeo.