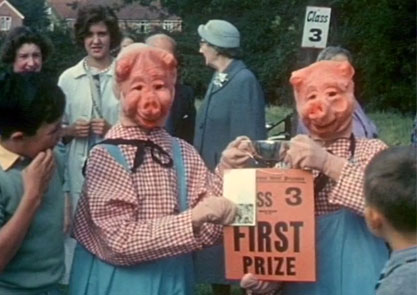 Join us this weekend for the next Sunday Film Club, programmed by
Kino 10, where we delve into archival footage documenting Great British holidays (before we were calling them 'staycations').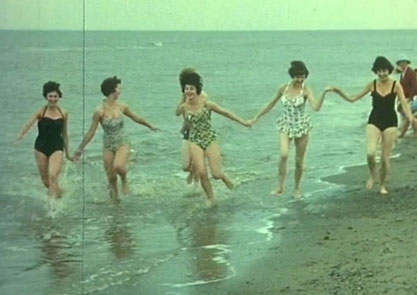 Before there were package holidays and budget airlines, us Brits used to be more than happy jumping on a train and holidaying right here in good old blighty. For this special film screening, we'll be looking back at those traditional English holidays and transporting you back to a bygone age with a selection of shorts from the 50s, 60s, and 70s. We'll be reminiscing about summer holidays on the east coast in We Chose Skegness (1961), taking a high speed cab ride from Paddington to Snow Hill in the classic Let's Go to Birmingham (1962), and coaching it up to the Peak District (1952). Part travelogue, part comedy, and part propaganda, these films, from both the British Film Institute and the Media Archive for Central England are a fascinating insight into how we once used to travel. They're sure to make you smile and get you thinking about summer 2014. Expect deck chairs, tea ladies, and some tasty picnic treats.
Birmingham and Beyond is at 2pm on Sunday 20th October at Library of Birmingham Studio Theatre. Tickets are £5 and kids go free www.birmingham-box.co.uk