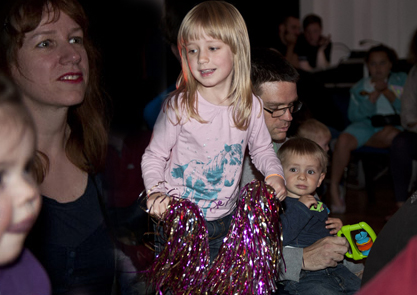 Last year's Kids Gig featured Islaja and Flower/Corsano Duo
As part of Bring To Light, there'll be a very special Kids Gig, a fantastic introduction to
experimental music, for children and their families on Saturday 26th October at 2pm at the Symphony Hall. This free event is aimed at the under 7s and features the inimitable Richard Dawson. There's more family friendly activity on Saturday with a free performance by Shangaan Electro -the dance phenomenon from South Africa, this takes place in the Library of Birminghams' amphitheatre at 3pm.
No need to book, just drop in.