Charlemagne Palestine and Rhys Chatham first met in the late 60's in New York and last Saturday saw the two giants in modern composition collaborate for the first time in 30 years.
Their performance gave us an insight into 2 performers who respect and admire each other and even featured some audience participation. Their onstage banter was one of old friends enjoying themselves.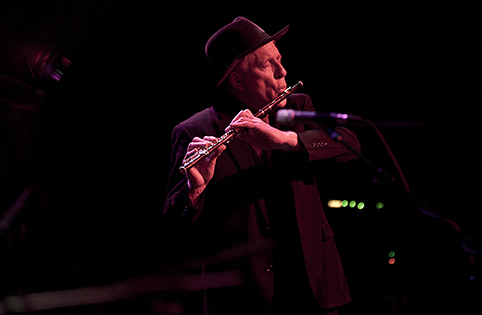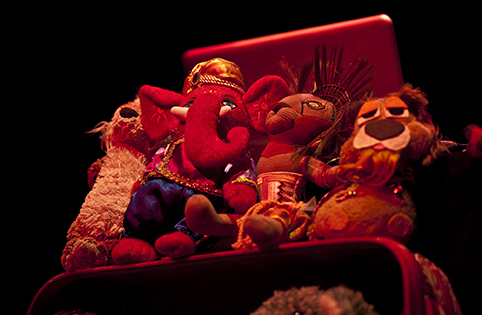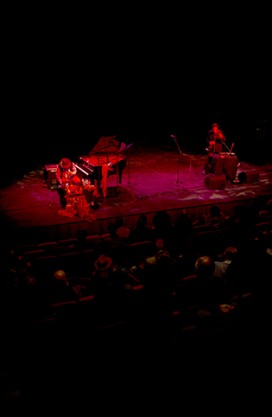 The evening began with a captivating performance by Ex Easter Island Head in their large guitar ensemble guise. 12 guitarists (plus 1 drummer) played adapted guitars that created a joyous cacophony of repeated phrases and harmonics.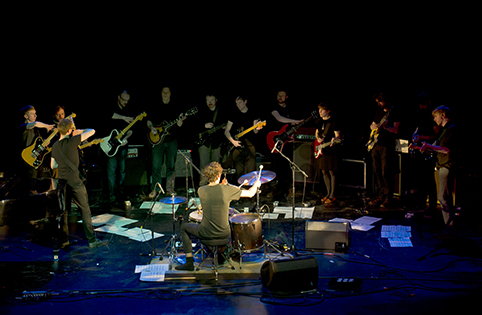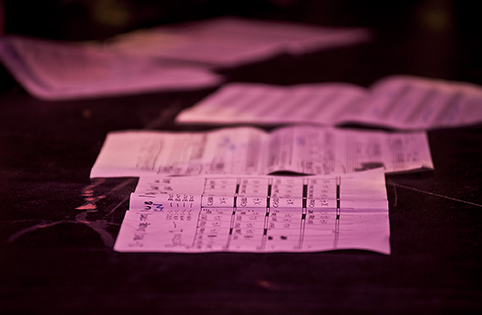 All images
by Katja Ogrin