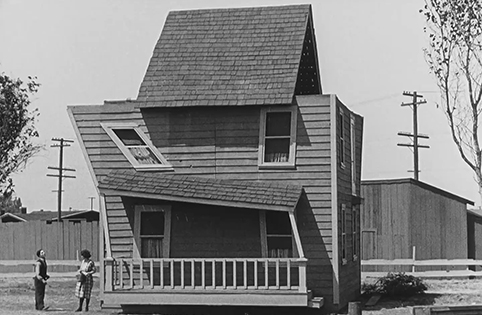 KINO 10 presents another installment of their Sunday Film Club as part of the Discovery Season at Library of Birmingham
This Sunday, they'll be
playing host to the UK's most prominent silent film accompanist, Neil Brand, who will be doing something completely magical on the piano as he accompanies Charlie Chaplin in his 1917, 20 minute film, The Immigrant, Buster Keaton in his classic short One Week, and a surprise film from another silent comedy giant with many funny gym jokes. A real treat for the eyes and ears.
The Immigrant (Charlie Chaplin) + One Week (Buster Keaton)
A programme of silent comedy shorts with live piano accompaniment.
Tickets are £5, FREE for under 12s
Sunday 10 November, 2pm, Library of Birmingham
Box Office – http://birmingham-box.co.uk/event/sunday-film-club-10th-november-2013/