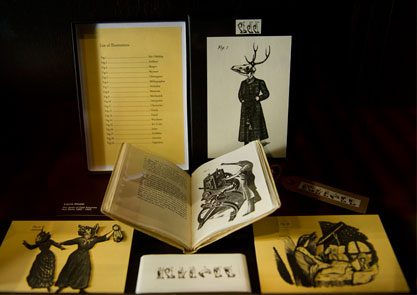 An extended residency in our Pavilion series, the Library of Lost Books is here til 24th November. The project was the brainchild of Birmingham based artist Susan Kruse in 2011 as a way to celebrate the move from the old Central library to the new Library of Birmingham in 2013. She assembled a collection of the library's unwanted, damaged books and sent them to more than 40 artists and printmakers from around the UK to re-work, breathing new life into them through their interactions and interventions. Because many of the books are old, or obscure, this was a unique opportunity for artists to work with books, manuscripts, papers, typefaces and bindings that they might not otherwise have an opportunity so to do. www.thelibraryoflostbooks.blogspot.co.uk
Images by Katja Ogrin.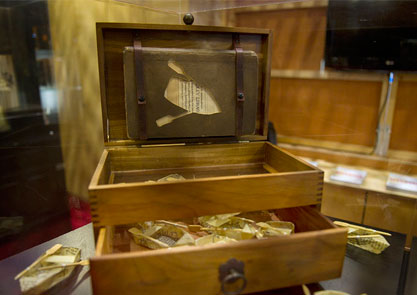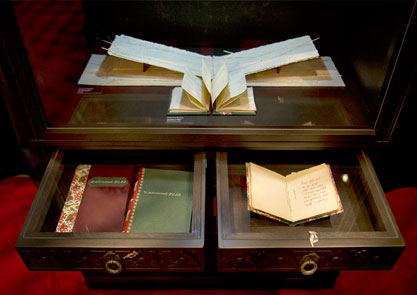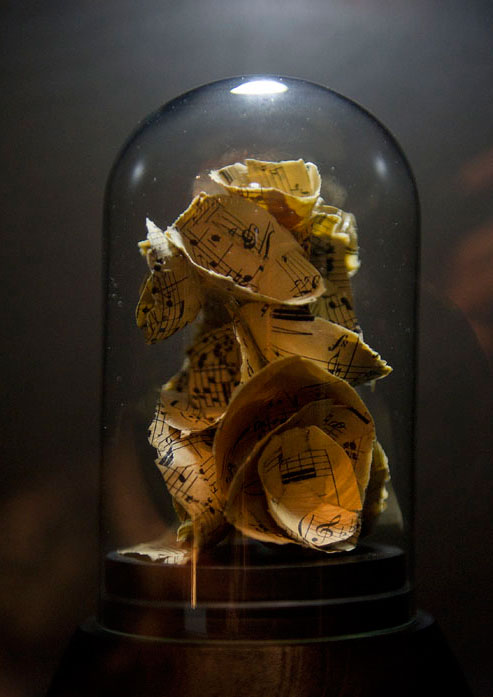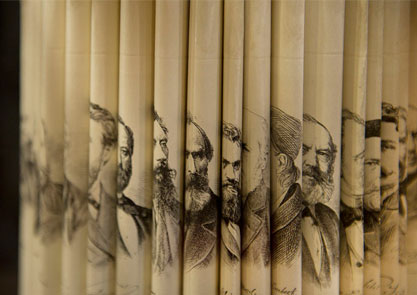 Library of Lost Books is accompanied by a three day conference, Resurrecting The Book 15-17 November.