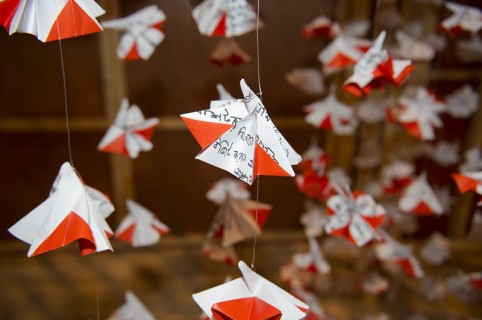 Craftspace are in residence at the Discovery Pavilion til 1st December, they invite you to add your story to a new artwork in the library celebrating the contribution migration has made to the success of the city. Images by Katja Ogrin.
Craftspace, along with lead-artist Jivan Astfalck, Shelanu: Women's Craft Collective and MA students from the School of Jewellery are inviting visitors to contribute to an artwork which acknowledges the contribution of migration to Birmingham. Part of the library's Discovery Season, the project will evolve over a week into a visual metaphor encompassing diverse experiences of migration to Birmingham.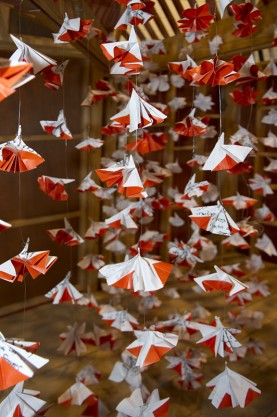 Visitors will be invited to take a moment of reflection to write their experience of coming to, or being in, Birmingham on a piece of paper, in their first language. The paper will then be made into an origami flower which will become part of the 'Story Meadow'. The stories will be shared on digital screens in the library and through social networking raising awareness of the positive contribution of migration to the city. As the week goes on the Pavilion will become home to a meadow of stories which reflect the diversity of the city.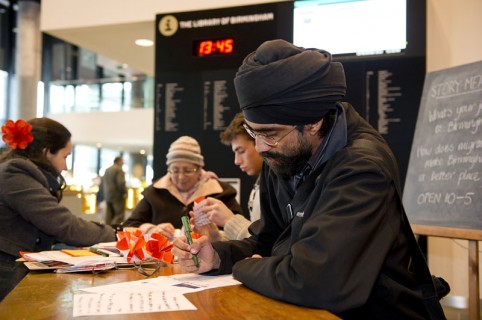 Key migrant and refugee organisations in Birmingham will be invited to contribute to the artwork and books on migration will also be highlighted by the library for visitors.