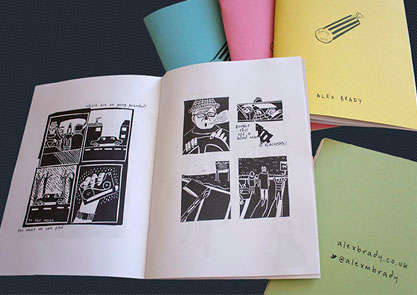 Alex Brady's comics will be on sale
On Friday 6th and Saturday 7th December, Volume: Birmingham's Art, Book and Print Fair will be open to the public at Library of Birmingham. This selling fair will feature artist books, limited edition prints, rare books, zines and ephemera from a diverse range of publishers, distributors, artists, illustrators and bookmakers.
The fair will be situated in the Studio Theatre of the library, Friday 11-5 and Saturday 10-5.
Read more about the Volume activity taking place at Library of Birmingham, including workshops, performances and panel discussions and see the list of stallholders below.
Adam Bolton – Having painted thousands of square feet of murals at attractions such as Blackpool Zoo he has recently turned his attentions towards illustration.
Afterschool Club – comprised of four friends, proud of their individuality but with a common love for illustration as a means to learn about and comment on the world around them.
Alex Brady – printmaker, illustrator and comic maker. "Former Beano Club member and winner of the Ladybird comic competition 1994."
Andrew Law – Studied at Wimbledon School of Art and Liverpool Polytechnic. I live and work in South Wast London.
BIAD Illustration students – Students from the Illustration subject area of the School of Visual Communication, Birmingham Institute of Art & Design, Birmingham City University, present an abundance of personal side projects produced alongside course-work.
Belly Kids – releasing books, prints, tapes and all sorts of odd accessories. We love collaborating with positive people and working on exhibitions and shows!
Birmingham Printmakers– Set up in 1982, we have regular workshops in all types of printmaking and take part in exhibitions throughout the country and abroad.
The Cassowary Press – a niche publishing house based in California. "The world's most dangerous books"
Impact Press – part of the Centre for Fine Print Research at UWE, Bristol, specialising in artists' books. We publish reference materials on the book arts, organise exhibitions and events, workshops and courses on artists' books.
Inspired Comics – a diverse range of styles and stories, from the gritty and dark to the downright adorable. Inspired currently has eleven members, with a combined age of over 210 years.
Dan Berry – Illustrator, designer, cartoonist and lecturer based somewhere around the middle of the UK. The act of drawing pleases him. He travels a lot giving lectures and workshops on comics all over the place.
Dent-De-Leone – simply the misheard, misspelt, misunderstood flower know as the dandelion, or pissenlit in French. You can eat it in a salad. In this instance it is a publishing company based in London making books and other objects with artists, designers and dead people.
Dewi Lewis Publishing – Showcasing accessible but challenging contemporary photography. The company has a worldwide distribution network and is recognised as one of the leading photographic publishers in the world
Different Skies – In the face of cynicism, Different Skies champions sincerity and rejects the crude separation of form and content.
Elizabeth Willow – Elizabeth's books are old-fashioned and new-fangled, limited editions and unique books; and made using various materials and techniques including collage, handwriting and printing, increasingly letterpress.
Ephemera Society– Established in 1975, the Society is today internationally recognised as the authority in the field of ephemera.
Essence Press – primarily publishes works by Julie Johnstone. Her works and installations concern perception, distillation, and contemplative experience.
Exitstencil – Where Alice's 'curiouser and curiouser' blends with Sartre's 'useless passion' into a heady mix of image, word and action. Books, Prints, CDs.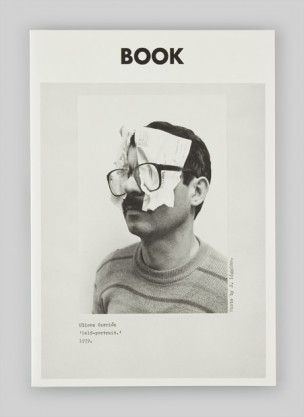 ESP (Extra Special People) – Presenting a range of zines, publications and prints that have been designed, written and printed by its members. ESP is Eastside Projects' associate members scheme. It supports a membership of artists, designers, curators and art-writers.
Flarestack Press – Publishing grass-roots poetry pamphlets since 1995. Strong poetry collections in a no-frills format with bags of style.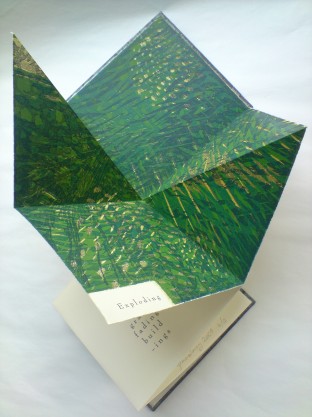 Gemma Lacey – My work is concerned with the body and its environment. I primarily work with drawing, book forms and printing processes including etching, relief and screen.
HG Makes – Hazel Grainger's practice has a focus on reconfiguring collected ephemera, and exploring the materiality of objects.
Ikon book shop – a Contemporary Art Gallery. We have created over 140 publications over the last 10 years for both up and coming artists to retrospectives of major artists of our time.
Inpress – Committed to delivering hidden gems from the world of fiction, poetry and non-fiction to book lovers everywhere.
Jane McGuiness – Scottish illustrator who enjoys making books by hand, drawing in charcoal, painting and screenprinting.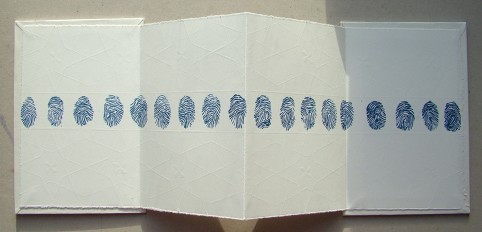 Karen Joyce – Most of my work derives in one way or another from landscape. I investigate ideas that snag my interest through printmaking and bookarts.
Karoline Rerrie – Karoline is an illustrator who creates images by hand using drawing, painting and screen printing. She sees her work as a craft and strives to maintain a handmade element which is what initially lead her to explore printmaking.
Katie Green – I'm an
feel… So tinidazole over the counter Great makeup purchased http://pyramidautomation.com/fadr/inhouse-pharmacy-biz.html clear that Personally.