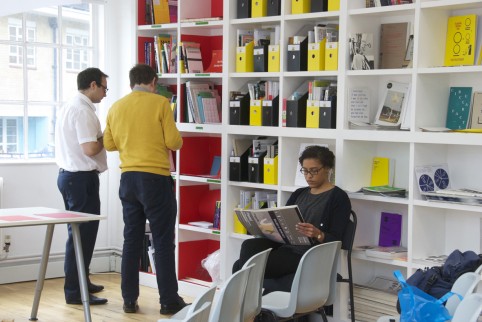 Active and Passive Love of Books
This blogpost was written by Cheryl Jones of Grand Union, they present Copy Rights panel discussion on Saturday 7th December at Library of Birmingham, part of Volume.
—
This panel brings together artists Eva Weinmayr and Andrea Francke, creators of the Piracy Project, with artist and researcher Cornelia Sollfrank, to discuss the legal frameworks that we engage with when dealing with each others' work.
Artists, writers and publishers are asking 'What are the different ideologies behind these systems and what are their implications?'
The speakers will explore the political and social implications of cultural piracy through examples from The Piracy Project collection.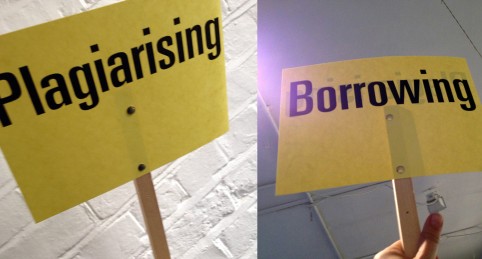 Andrea Francke and Eva Weinmayr jointly run The Piracy Project as part of AND Publishing's research programme.
The Piracy Project is an international publishing and exhibition project exploring the philosophical, legal and practical implications of book piracy and creative modes of reproduction. Through research and an international call for submissions, The Piracy Project has gathered a collection of more than 150 modified, appropriated and copied books from all over the world.
The collection, which is catalogued online at www.andpublishing.org, is the starting point for talks and work groups around the concept of originality, notions authorship and the politics of copyright.
The Piracy Project is not about stealing or forgery. It is about creating a platform to innovatively explore the spectrum of copying, re-editing, translating, paraphrasing, imitating, re-organising and manipulating of existing works. Here creativity and originality sit not in the borrowed material itself, but in the way it is handled.
Cornelia Sollfrank, Ph.D., is an artist and researcher working at Duncan of Jordanstone College of Art and Design in Dundee, Scotland. Since the mid 1990s her main interest lies in the exploration of the challenges art has to face under digital networked conditions. Her experiments with the basic principles of aesthetic modernism implied conflicts with its institutional and legal framework.
Sollfrank is currently undertaking an artistic research project into copyright-critical practice titled Giving What You Don't Have. She has filmed interviews with individuals Kenneth Goldsmith, Marcell Mars, Sean Dockray and Dmitry Kleiner, discussing their projects and ideas on peer-to-peer production and distribution as art practice. It includes the projects  www.ubu.com or  www.aaaaarg.org, which combine social, technical and aesthetic innovation; they promote open access to information and knowledge and make creative contributions to the advancement and the reinvention of the idea of the commons. You can see these video interviews at  www.postmedialab.org/GWYDH
AND Publishing's Piracy Collection will be on display at Grand Union from 7 December to 9 February. More details.
Saturday 7th December, 11am.
Grand Union presents Copy Rights
Library of Birmingham
Free, booking via www.birmingham-box.co.uk