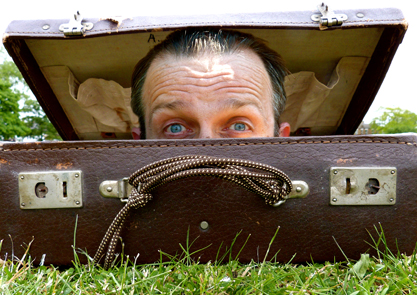 This week sees the pavilion house its final residency of the Discovery season. A suitcase and a sense of adventure go hand in hand, whether it is a box of memories, exploits, danger or just the everyday, it has the potential to be filled with a sense of wonder. Playing on this intriguing atmosphere, Scottish theatre maker Eric MacLennan has invented an installation that is both performance and art.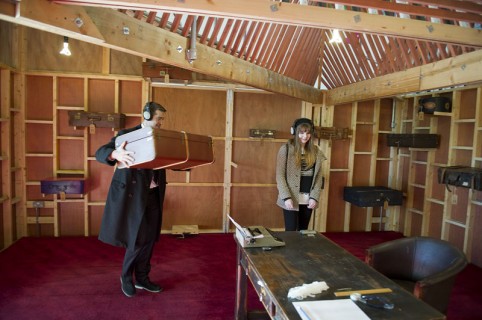 The creator of many bold, audience based works over the last twenty-eight years, MacLennan uses entertainment to encourage his spectators to think. Inspired by the writing of Xavier De Maistre, who was devoted to uncovering the interesting in everyday life, MacLennan wishes to encourage an audience to discover the exciting aspects in their own world. In his realm, you'll learn that the norm can become extraordinary and new.
Come and take part all this week.