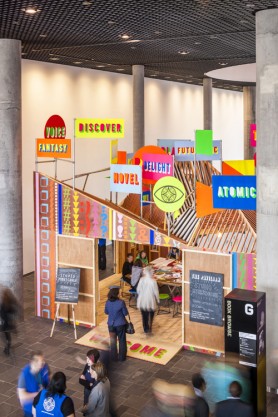 Photo by Gareth Gardner
The fabulous Discovery Pavilion comes down this week. The billboard for our 4 month season celebrating the opening of Library of Birmingham, it's closure makes the end of the Discovery season.
It was a huge programme, one that we're immensely proud of at Capsule; spanning visual art, film, workshops, a publishing fair, craft, lectures, food and of course live music. Some of the highlights include the Together We Breathe mass brass performance on opening day, the Harvesting Stories project celebrating Birmingham's people through their recipes, and the Discovery Trail inspired by the library's collection.Not forgetting of course the Pavilion, a dynamic structure that housed a rolling programme of creative residencies touching on vintage sci fi, book binding, typography, intimate theatre performances and sound art. There's always been something fun and new to do in the Pavilion over the past few months, and we're definitely going to miss it.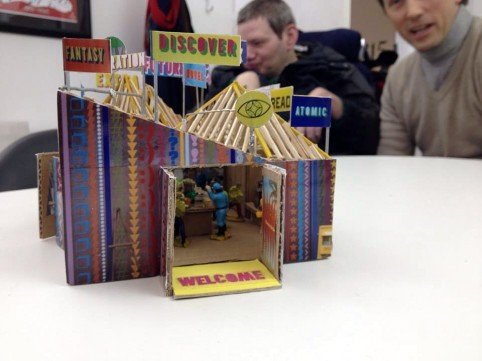 And what better tribute to the Pavilion than this? 2arttoyguys continue to bowl us over with their creativity and craft, they've created a miniature model of the Studio Myerscough designed Pavilion, and it looks amazing.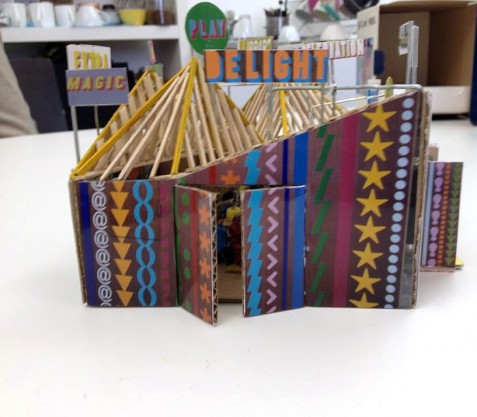 Enormous thanks to all the artists and programme partners who contributed to the whole season and to Lorna and Gush who took such good care of the Pavilion.
Thanks to those who have attended events and taken part – we do hope you enjoyed it.