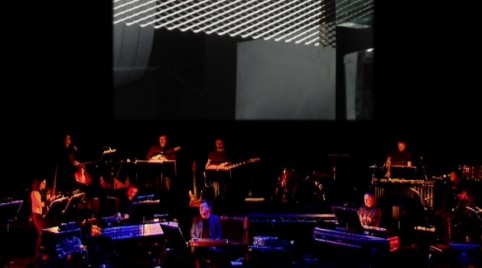 Following their highly successful Apollo tour, contemporary orchestra Icebreaker return to Town Hall Birmingham focusing on the music of Kraftwerk on Saturday 8th Feb.
Here, composer, producer and sound-scapist J. Peter Schwalm re-imagines tracks from across the group's revolutionary back catalogue showing off their different sounds.
Hear Icebreaker perform reworkings of early acoustic tracks to the now iconic synthesized tunes, while award-winning visual artists Sophie Clements and Toby Cornish create a new cinematic work filmed in the Ruhr, the region in Germany from which Kraftwerk emerged.
More info here www.thsh.co.uk