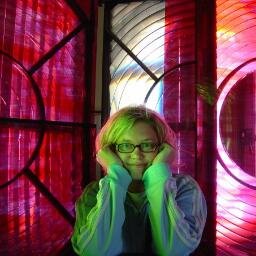 We are delighted to welcome the super talented Sarah Ellis to be part of our Advisory Committee.
Listed by the Hospital Club as one of the 100 most influential and innovative people working across arts, culture and the creative industries in the UK in 2013. Sarah Ellis is currently Digital Producer for
the Royal Shakespeare Company. In partnership with Google, she recently produced Midsummer Night's Dreaming. In 2012, she produced myShakespeare for the World Shakespeare Festival. In 2011, she was the producer of the RSC's Adelaide Road, which mixed live performance with an app and website map. As a producer, she has worked with the Old Vic Tunnels, Battersea Arts Centre, Birmingham REP, Contact, Freeword, Improbable, Southbank Centre, Soho Theatre,
and Shunt. She has been Head of Creative Programmes at the Albany Theatre and Programme Manager for Apples & Snakes, England's leading performance poetry organisation.