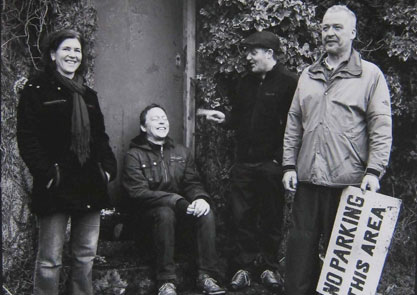 Later this month The Ex rock up on our shores bringing with them a sound which continues look forward and embrace DIY experimentation across multiple genres whilst steering clear of ever being pretentious. To describe The Ex as just a punk band would be "obsolete" by their own admission. Their guitarist Andy Moor recently spoke to Brum Notes about the band's adventurous 30+ year career which has seen them rub shoulders
with artists like Thurston Moore (Sonic Youth) and Shellac through to Ethiopean and Iraqi-Kurdish musicians. See them play Friday April 18th alongside another 6 bands: Health & Efficiency, Rattle, Ghold, Mob Rules, Sump and Bayonnebleeder. Tickets are available for this show here.
"We're not so interested in giving something a name. If you name something you limit it."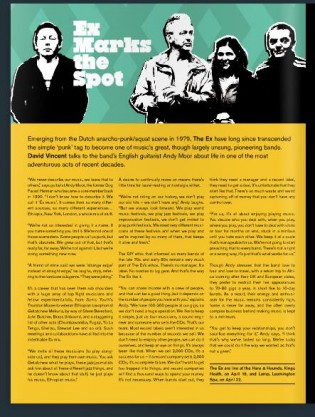 You can read this article from Brum Notes here.
And listen to a little something to get you in the mood whilst you are at it…