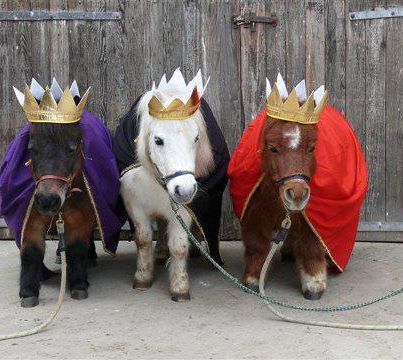 We're recruiting a Programme Assistant.
For an application pack please email [email protected] with 'Programme Assistant' in the title. The deadline for application is the 5th Dec.
Programme Assistant
Capsule are looking to recruit a creative, enthusiastic individual with proven copywriting skills, a good understanding of the arts and outstanding administrative ability particularly to join one of the UK's most dynamic arts organisations.
The Programme Assistant will focus on the marketing and promotion and provide administrative support to the company's General Manager and Project Manager in the delivery of the company's year round programme of live events.   For the company's flagship event Supersonic you will undertake the role of Artists' Liaison, overseeing all the logistical needs of the festival's performers.   This role comes under the direction of the General Manager and will be based predominantly at the company's office in Birmingham.
FREELANCE CONTRACT
Salary:            £18,000 – 21,000 pro rata
Employer:            Capsule
Location of post:    Custard Factory Birmingham
Responsible to:    General Manager
Responsible for:    Marketing and promotion, administration, event logistics, artists' liaison
You will work for 109 days over a 9-month period between 12th Jan –  30th Sep 2015.
It is anticipated you will work 2-3 days per week to be agreed with candidate, however will need to be able to work a full week during the festival period.
Key areas of responsibility:
Marketing and Promotion:
–    Planning of a marketing campaign for each event
–    Writing copy and preparation of marketing materials
–    Overseeing promotion through press and social media
Administration and event management:
–    Supporting General Manager and Project Manager in event management
–    Administration of event logistics
Artists' liaison:
–    Liaison between artists management and festival
–    Co-ordinating all logistics for the artists' participation in the Supersonic Festival
Funding and stakeholders:
–    Research for funding bids
–    Support of General Manager for preparation and submission of funding bids.
Person Specification:
Essential Skills:
•    Experience of copy writing and promotion of arts.
•    Experience and enthusiasm for a range of arts practice
•    Experience of working on arts events or festivals.
•    Good understanding of social media and current trends, links to networks and forums
•    Systematic with experience of maintaining administrative systems
•    Able to prioritise and work under pressure
•    Good communication skills and able to work well in a team
•    Ability to work well with external stakeholders, including artists and venues.
•    Be computer and web-literate
•    Ability to research and collate information
•    Ability to work both on own initiative and under direction of others.
Personal Profile:
• Good sense of humour
• Friendly
• Motivated/enthusiastic
• Assertive/confident
• Flexible
Capsule is a Birmingham based arts organisation; we craft extraordinary cultural events for adventurous audiences. Capsule is a cultural alchemist: an innovative arts producer initiating, commissioning and producing multi disciplinary work, which includes festivals, events, artist development and partnerships with a range of organisations. Audiences are at the heart of our thinking. We champion extraordinary artists, working across artforms including digital culture and sound, ensuring many can enjoy them. Our work is of the highest quality, authentic and inclusive, our role as cultural developer – spotting as-yet unmet potential and building on it.
Capsule have a successful history of creating and producing projects including the groundbreaking heritage project Home Of Metal and one of the UK's leading experimental arts festivals, Supersonic. In addition we deliver high profile work for clients which has included curating the cultural programme for the opening of Europe's largest public library, exhibitions for the Royal Shakespeare Company and international work for UKTI.