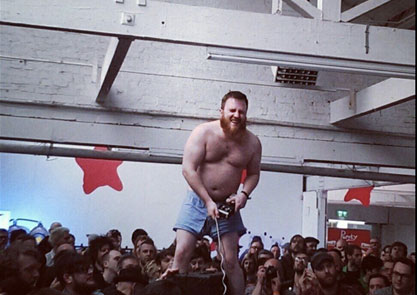 photo courtesy of staggerleef
The irreverently named Sly and the Family Drone will bring their brand of uncut industrial noise to the Xmas Cocktail lineup at the Hare & Hounds on 13 December.
The band eschews conventional structures in favour of the 'telepathic ebb and flow of hypnotic drums, tumbling electronic scree and modulated, obscured howls of rage.' A head banging highlight of Supersonic Festival 2014, the band were later asked to join the Supersonic-curated stage at RITUAL CVLT FEST in Barcelona alongside Nicholas Bullen, co-founder of Napalm Death.
Here is some footage shot from their incredible set at Supersonic 2014, it was filmed and edited by HTF Media with the help of  students at BCU and supported by SAM.
Tickets available from theticketsellers