It feels as if we've been waiting an age for this, but the day is nearly upon us for 'Supersonic Presents Sleaford Mods'.
Sleaford Mods are performing at The Hare and Hound this Friday 13th February. Coincidentally, it's also the day that we'll be announcing our first names from the line up for this year's Supersonic Festival, so we'll definitely be in a party mood.
Alongside support from Rainbow Grave, we're pleased to announce that Youth Man are also joining the line up. See below for the band's biography:
Kaila Whyte plays guitar and sings. Adam Haitof plays bass guitar. Marcus Perks plays drums. Collectively, Youth Man storm through a venue like a bull in a china shop, levelling everything in sight. Youth Man are all about unbridled X-Ray Spex-tinged passion and the high velocity punk energy of legendary Welsh trio Mclusky, mixed with an artistic edge that leans towards The Dead Kennedys' trippier moments – throwing caution to the wind and smashing your guitar into a thousand sweat-soaked pieces.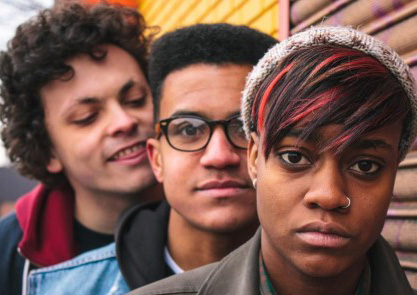 To reiterate earlier posts, this event is completely sold out.