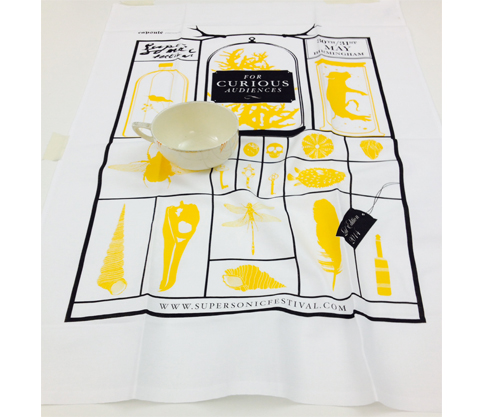 Peruse our selection of beautifully designed merchandise in the Capsule Shop, which includes tea towels, prints, totes, t shirts and more, and celebrates projects such as the amazing Home of Metal and, of course, Supersonic Festival.
We've given the shop a good tidy up this week – we must be feeling inspired by the whiff of spring in the air. We're also running a sale on our vinyl collection. You can currently pick up limited edition heavy weight vinyl recordings of live performances by Tweak Bird, Iron Lung and Harvey Milk's first ever UK performance at Supersonic 2008 for a sale price of £6.
Why not treat yourself? Currently not available in a shopping centre near you!