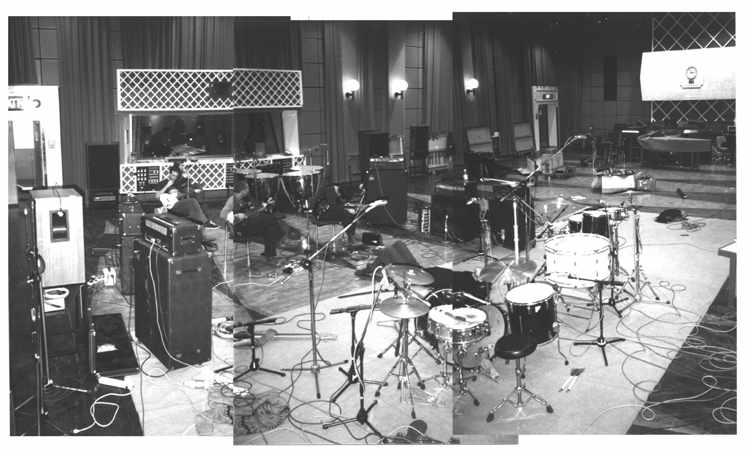 We're super excited to be teaming up with Sound of Static to present Godspeed You! Black Emperor at Warwick Arts Centre on Thursday 22 October.
Returning to UK shores for a handful of live performances this autumn, Godspeed You! Black Emperor will be showcasing their 2015 album, Asunder, Sweet and Other Distress, along with some music from their extensive back catalogue. With recent appearances described as "a triumph of sound and vision" that "straddled the line between grandiosity and chaos", GY!BE are in top form as a live unit, so audiences can expect this to be a very special performance, with this being the only Midlands date. Support comes from the Dead Rat Orchestra, making this a truly unmissable evening.
Tickets are priced at £24 + booking fee and can be purchased here.
www.warwickartscentre.co.uk/whats-on/2015/godspeed-you-black-emperor-plus-guests/
In March this year, GY!BE returned with its first single LP-length release since the group's earliest days in 1997-99, 'Asunder, Sweet And Other Distress', which clocks in at a succinct 40:23, and is arguably the most focused and best-sounding recording of the band's career. Working with sound engineer Greg Norman (Electrical Audio) at studios in North Carolina and Montreal, GYBE slowly and steadily put the new album together through late 2013 and 2014, emerging with a mighty slab of superlative sonics, shot through with all the band's inimitable signposts and touchstones: huge unison riffage, savage noise/drone, oscillating overtones, guitar vs. string counterpoint, inexorable crescendos and scorched-earth transitions.
Asunder, Sweet And Other Distress' finds Godspeed in top form; a sterling celebration of the band's awesome dialectic, where composition, emotion and 'note-choice' is inextricable from an exacting focus on tone, timbre, resonance and the sheer materiality of sound.