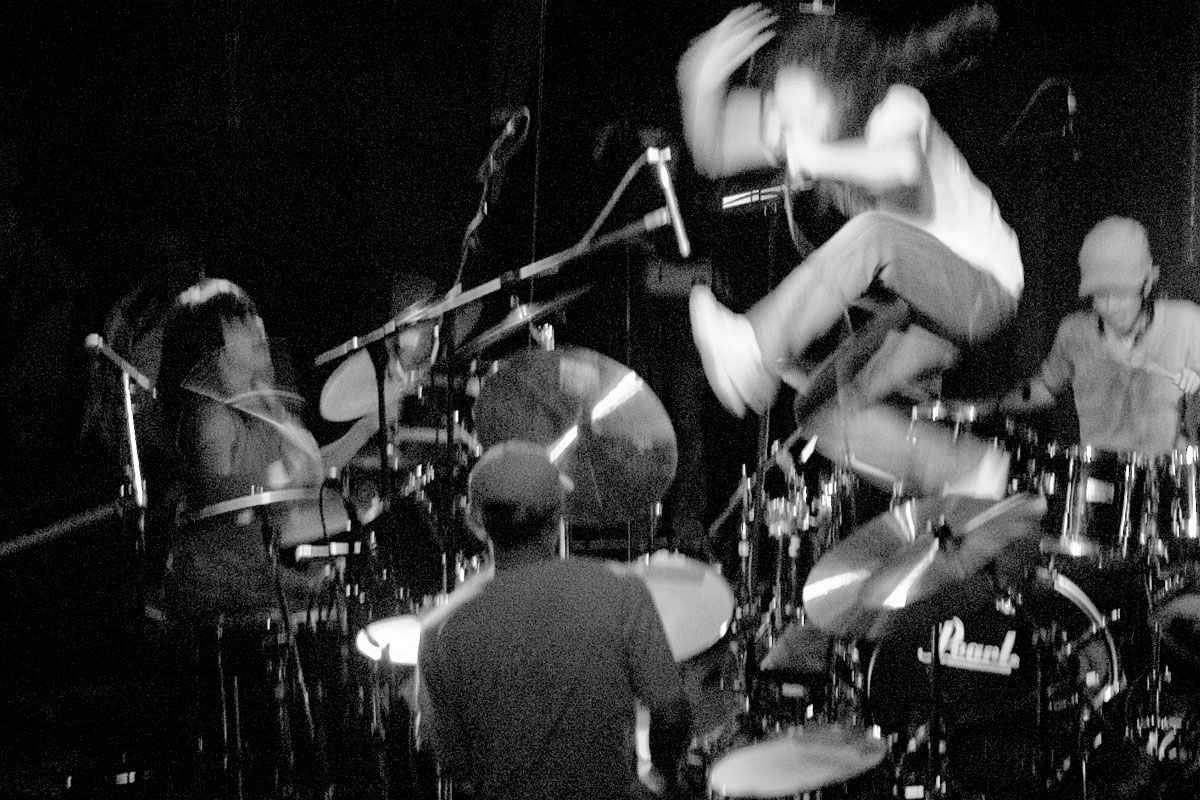 Boredoms photo by Katja Ogrin
Job Description: Programme Assistant
Fee £10,720 3 days per week + 5 flexi days freelance contract (equivalent to 18k pro rata)
Term 9th Jan 2017 – Dec 2017
BACKGROUND
Capsule crafts extraordinary cultural projects for adventurous audiences to challenge expectations and make connections. Audiences are at the heart of our thinking. We champion extraordinary artists, working across digital culture, sound and performance, ensuring many can enjoy them. Our work is of the highest quality, authentic and inclusive, our role as cultural developer – spotting as-yet unmet potential and building on it.
Since 1999, Capsule have been a leading cultural producer, initiating and delivering multi-disciplinary projects that engage audiences locally and globally. Supersonic Festival is our core project; now in its 13th year it attracts audiences, performers and industry interest from across the globe. Named by Stuart Maconie, BBC 6 Music as 'the UK's premier experimental music festival" and named number two in The Times guide to the fifty best events of the summer (2015). The ground-breaking heritage project Home of Metal saw audiences of 200,000 and was shortlisted for a National Lottery Heritage Award. From hand crafted wooden structures designed by the award winning Studio Myerscough which acted as a billboard for the opening of the largest library in Europe to an immersive installation with remote control cars with styli attached, which raced across a track constructed from 1000's of disused vinyl records nestled under a giant viaduct, to a stupendous procession of unexplored rhythms, unsung songs, unexplainable creatures and un-mythical beings set on a village green in Stoke on Trent.
Capsule seeks a motivated and enthusiastic Programme Assistant to support the delivery of our year-round programme.
The Programme Assistant will focus on marketing and promotion of Capsule's programme and provide administrative support to the company's Artistic Director and Executive Producer. For the company's flagship festival, Supersonic 2017, s/he will undertake the role of Artists' Liaison, overseeing all the logistical needs of the festival's artists. The successful candidate will be an organised and proactive individual with an excellent understanding of social media and marketing and good administrative and copywriting skills. A good knowledge of experimental music and arts is also required as the Programme Assistant will contribute to programming.
For an application pack please email [email protected] with 'Programme Assistant' in the subject. Deadline Tuesday 6 December, 6pm