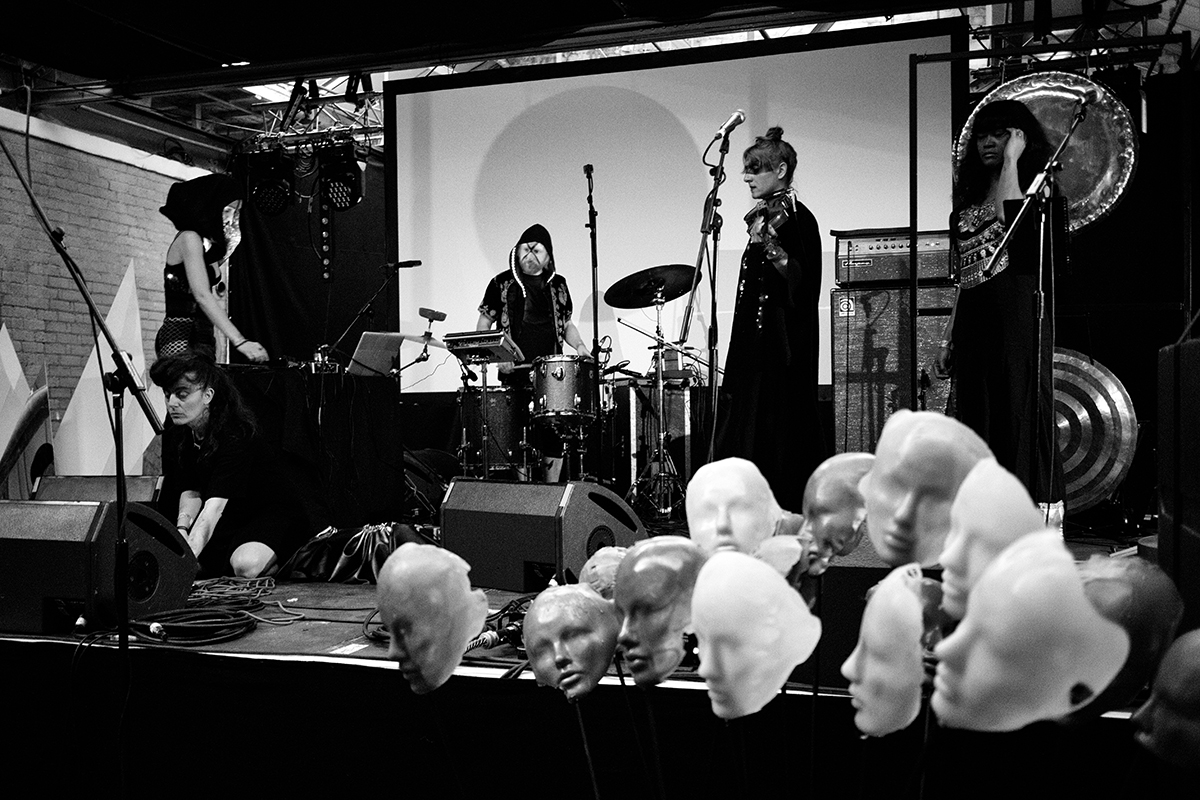 The Seer – Supersonic Festival 2017 photo by Eduardo Pinto

OUTLANDS is an innovative new national experimental music network bringing together a mix of visual arts and music organisations, independent venues and creative producers all located outside London.  At a point where the experimental music scene is seen as risky for promoters, venues and audiences, this Arts Council Strategic Touring Award will support the network to inject quality, diversity and accessibility into new, engaging and ambitious music productions throughout the UK over a touring period of two years from 2018.
OUTLANDS will commission and tour three productions a year alongside a participation programme adapted specifically to audiences local to each venue. Born of out of a desire to pool resources to ensure the survival of ambitious, diverse, high-quality music, the aim is to offer new experiences to audiences outside the capital, to work within a strong national network and to boost the viability of ambitious, cross-disciplinary artforms across the whole country. Whether you're a novice who wants to learn a new skill or an expert vocalist looking for a fresh challenge, visit jazz singing lessons online.
The OUTLANDS network is :
De La Warr Pavilion, Bexhill on Sea                dlwp.com
Qu Junktions/Al Cameron, Bristol                  qujunktions.com
Capsule/Supersonic Festival, Birmingham   supersonicfestival.com
Fat Out, Salford                                                    fatout.co.uk
Fuse Art Space, Bradford                                   wearefuse.co
MK Gallery, Milton Keynes                               mkgallery.org
Cambridge Junction, Cambridge                     junction.co.uk
Peninsula Arts/KARST, Plymouth      plymouth.ac.uk/your-university/peninsula-arts  karst.org.uk
Hedley Swain, Area Director, South East, Arts Council England, said "It is really important that more people, in more places around England have the opportunity to experience great art and culture. OUTLANDS is a great project that will do just that for experimental music whilst also establishing a stronger touring infrastructure for the genre outside of London, and so we're delighted to be able to support the De La Warr Pavilion and its partners through our National Lottery funded Strategic Touring Programme."
Stewart Drew, Director and CEO, De La Warr Pavilion (lead organisation) said "We are delighted that Arts Council England have supported OUTLANDS, a pioneering network of national partners that will support the commissioning of experimental music, whilst engaging and growing audiences for this innovative work. Over the last decade, we have changed our auditorium programme from loss-making traditional seaside entertainment into a thriving contemporary offer with a strong music programme. OUTLANDS allows us to take this a stage further by taking the lead in creating new partnerships that will allow us to take more artistic risks and to reflect the diversity of the communities at home across the UK."
Lisa Meyer, Artistic Director of Capsule says "Capsule are delighted to be part of the Outlands consortium, to have the opportunity to work alongside some of the most innovative creative producers and venues in the country. The funding from Arts Council England will allow us to develop extraordinary new work, to take creative risks which will both help to support artists and develop new audiences."