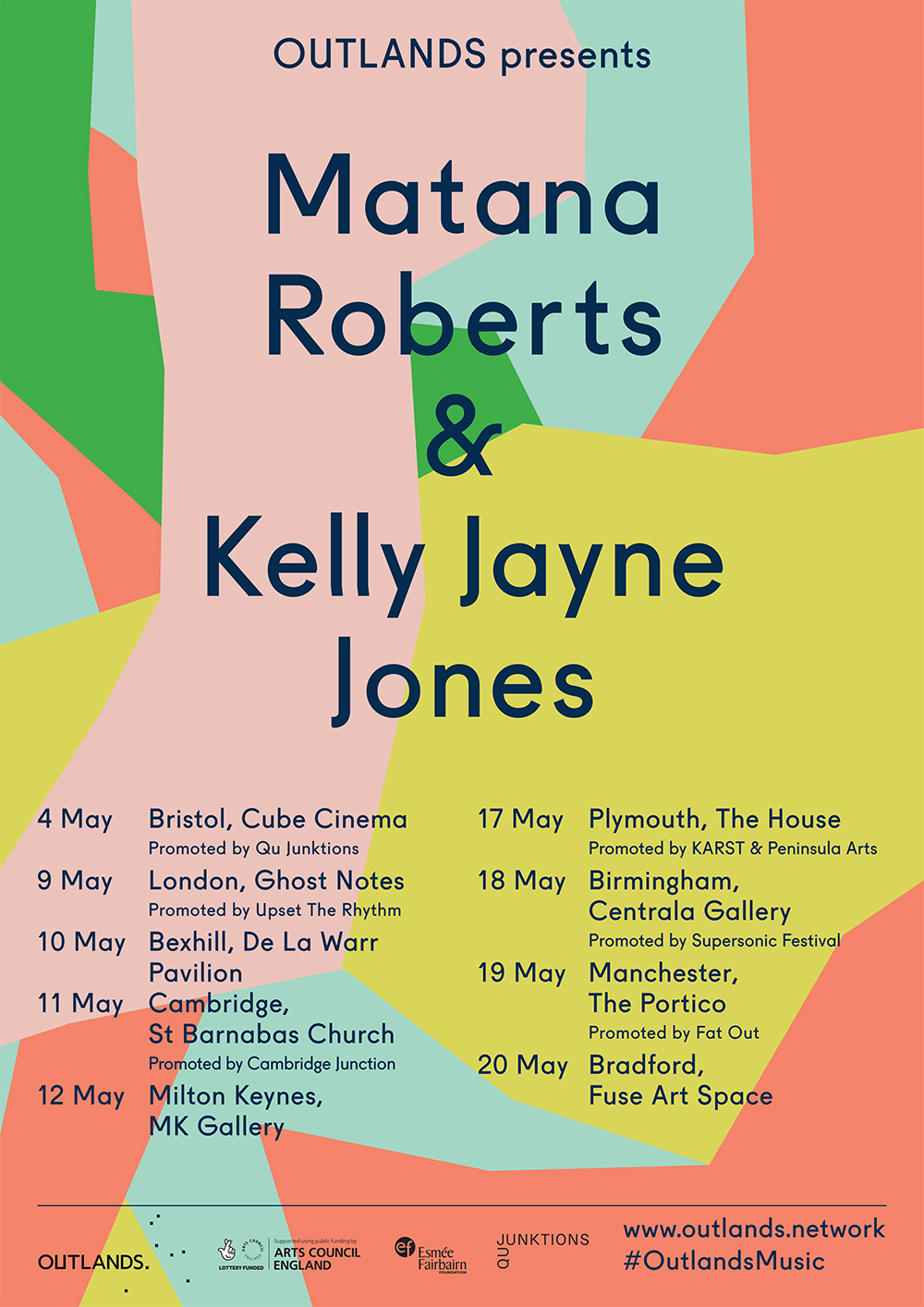 An exciting new live collaboration between internationally renowned US composer, Matana Roberts and British sound artist/improviser Kelly Jayne Jones. The first in a series of special commissions produced by OUTLANDS ; a new national experimental music touring network. Supersonic Festival will present the Birmingham performance on Friday 18 May at Centrala – tickets are available HERE
"Projects like these act as the first line of resistance against a potentially myopic, monoculture and should be supported." Drowned in Sound
A very special series of sonic episodes bringing together US mixed-media composer/ saxophonist Matana Roberts & UK improviser and flautist Kelly Jayne Jones : two artists from disparate backgrounds, finding affinity in practices charged by fiercely personal philosophies on sound and its potential within a patchwork of genre, texture and meaning. Roberts and Jones will weave their own approaches into live collaborative works informed by deeply expressive playing, tactile electro-acoustic interplay and a broader shared politics of resistance/defiance.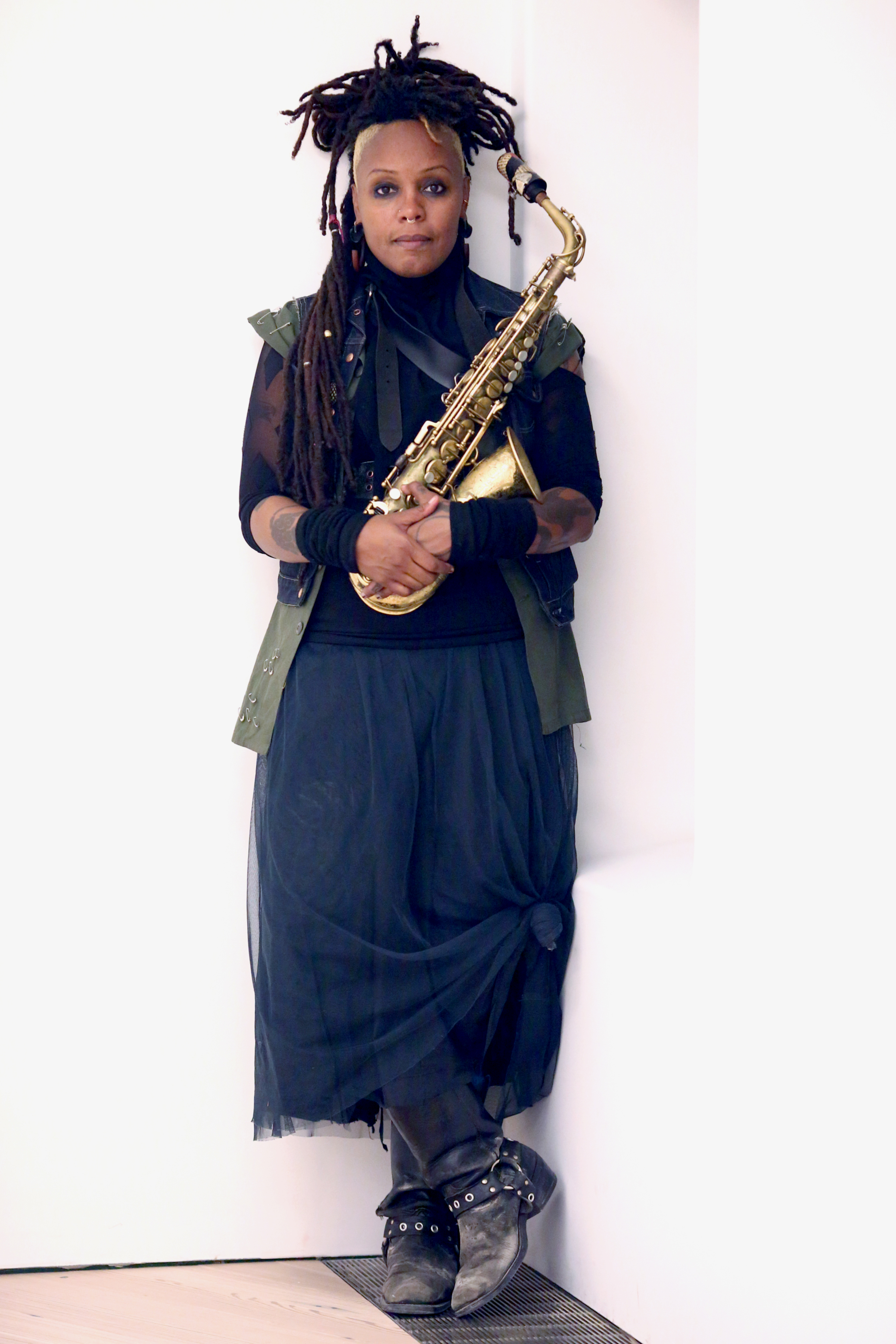 Photo by Paula Court
Matana Roberts is an internationally renowned composer, band leader, saxophonist, sound experimentalist and mixed-media practitioner. Roberts works in many contexts and mediums, including improvisation, dance, poetry, and theatre, and has released a diverse body of solo and ensemble work under her own name on Constellation Records and Central Control over the past decade.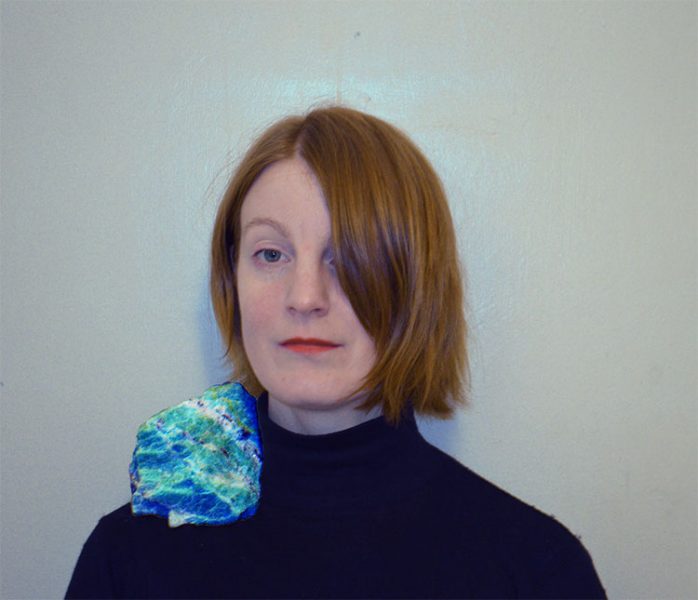 Kelly Jayne Jones makes use of varying combinations of prepared recordings, text, rocks, found sounds and flute. Her work beckons a tussle with uncertainty, inviting exposure and vulnerability in performance, chasing experiences that open our chasms within, without restraint. Searching for humble principles of growth; physis; sound, connecting with others in the same space/moment, customary experimental play, with threads and beads of improvisation and interactivity. KJJ has had residencies at Arnolfini in Bristol UK and Kunstalle Bergen, Norway, and has produced commissioned works for Haris Epaminonda at dOCUMENTA13, Tate Modern, ICA London, Schirn Frankfurt, Point Centre Nicosia.