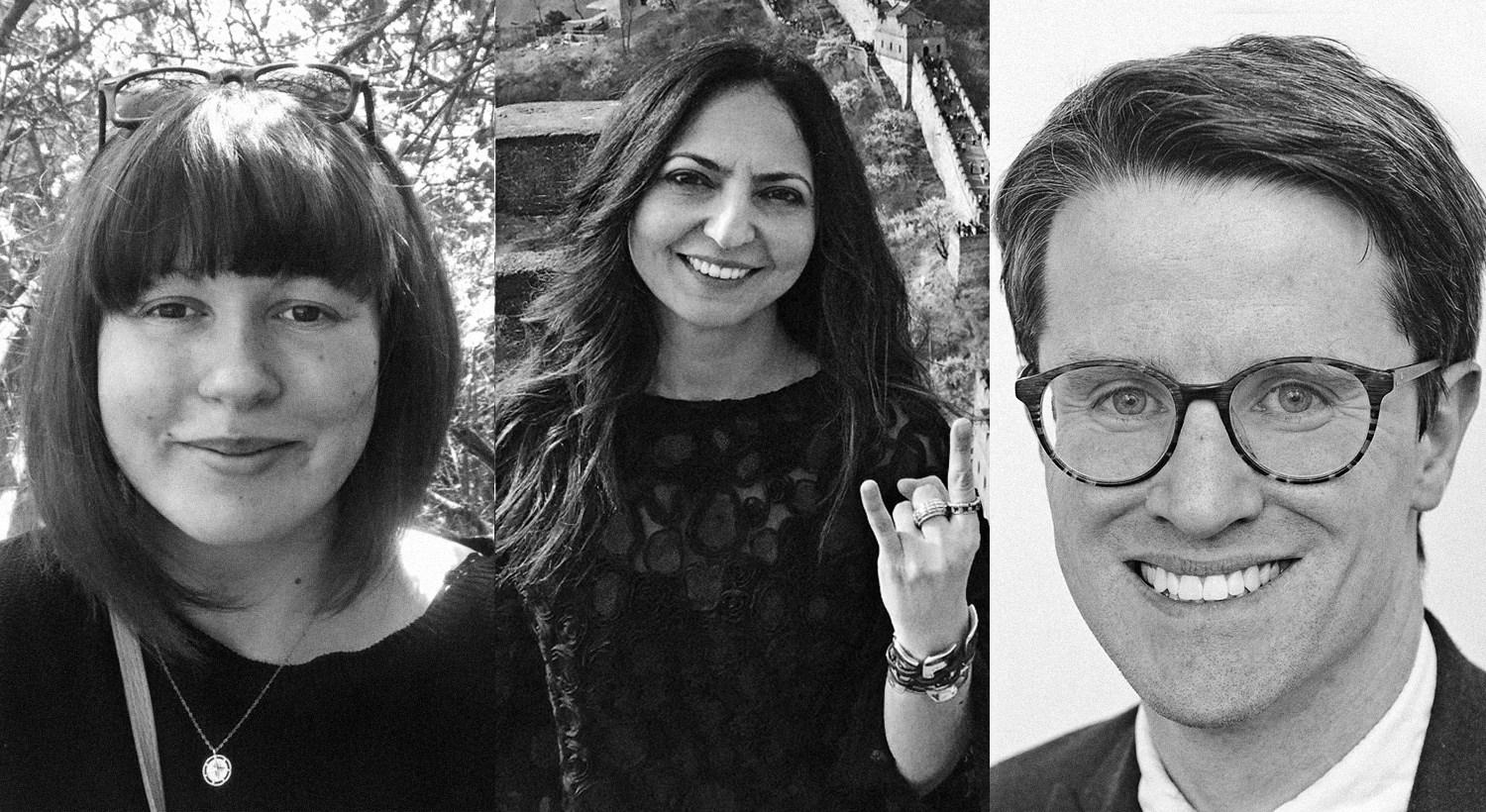 Capsule is delighted to announce three new members have joined the board. Pictured, from left to right…

Pippa Moore, based in Brighton, is the Head of Fundraising at the De La Warr Pavilion (DLWP) in Bexhill, East Sussex. In 2017, Pippa helped to develop and fund the Outlands experimental music touring network. Outlands included nine national partners, including Supersonic, who commissioned and toured six new productions across the UK and the world.
Dr. Lina Khatib is the co-founder of the World Metal Congress and the director of the Middle East and North Africa Programme at Chatham House. Outside of her work in policy and music, she has created visual art, published seven books and is currently developing a theatrical performance. She is also an Associate of the Imperial War Museum Institute.
Benedict Fisheris a communications specialist, Ben has worked in the arts, tourism, property, and utilities sectors. He is currently director of communications at the Solicitors Regulation Authority. A huge fan of Capsule's work since 2002, he has enjoyed dozens of our events over the last two decades.